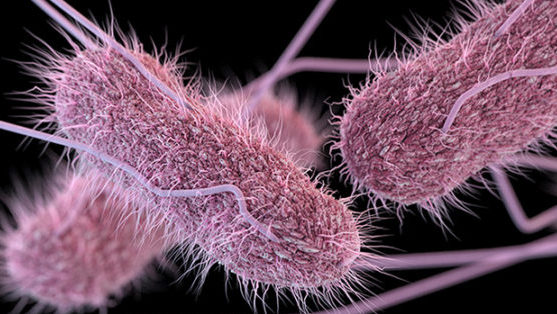 An outbreak of salmonella in 20 states is being blamed on kratom.  According to the CDC, Americans should stay away from kratom for now, until the origin of the outbreak can be pinpointed.
According to federal government health agents, a popular herb called kratom is linked to an outbreak of salmonella that has made 28 people sick in 20 states. Eleven people have been sick enough to need hospitalization. The government agency, the CDC also claims the "most of the people who have been made seriously ill in the outbreak remember having recently used some form of kratom." Most?
"At this time, CDC recommends that people not consume kratom in any form. The investigation indicates that kratom products could be contaminated with Salmonella and could make people sick," the CDC says on its website.

Kratom has been the focus of a storm of controversy. The Food and Drug Administration has issued increasingly urgent warnings about the herb, saying it acts like an opioid drug and advising people to stay away from it. –NBC News
Kratom enthusiasts say it's enjoyable to use recreationally, but they also say it is also useful for treating withdrawal symptoms from opioid use and can be used to treat pain. "Kratom is not a drug," the American Kratom Association says on its website. "Kratom is not a drug. Kratom is not an opiate. Kratom is not a synthetic substance. Naturally, occurring Kratom is a safe herbal supplement that's more akin to tea and coffee than any other substances."
Kratom is a natural botanical native to tropical Southeast Asia that is part of the coffee family. It's also known by its scientific name, Mitragyna speciosa. The people of Southeast Asia have used Kratom leaves as an herbal supplement and traditional remedy for hundreds of years. When taken in appropriate amounts, Kratom can provide increased energy, minor pain relief and many find relief from a variety of other mental and physical ailments. Today, people in the U.S. are consuming Kratom, as they do other herbal supplements and traditional remedies. –American Kratom Association
Salmonella is a very common bacteria that causes what we all know as food poisoning. The CDC says it is not clear how the bacteria could have gotten into supplies of kratom. But genetic testing links the cases that have been reported. Salmonella has been linked to supplements before and caused an outbreak in food powder in 2016.
"In interviews, ill people answered questions about the foods they ate and other exposures in the months before they became ill. Eight (73 percent) of 11 people interviewed reported consuming kratom in pills, powder, or tea," the CDC said.  There doesn't appear to one particular brand or type of kratom taking the blame, just kratom in general.
The Salmonella bacteria could have been on the plant itself, before harvesting, or in the irrigation water used on the plants, said Benjamin Chapman, an associate professor and food safety specialist at North Carolina State University. It's also possible that the supplements became contaminated with Salmonella somewhere during the manufacturing process, he said. (Salmonella bacteria typically live in animal and human intestines, and get into the environment through fecal matter, according to the Mayo Clinic.)