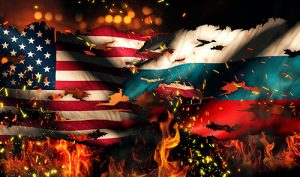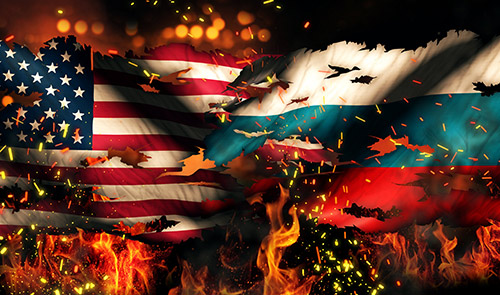 Russia is warning the West of a direct conflict if the ruling classes continue to send weapons to Kiev. By sending rocket launchers to Ukraine, the United States has put itself on a path of "direct conflict" with Russia, a top diplomat claimed.
Russian Deputy Foreign Minister Sergey Ryabkov said on Wednesday that Washington's arming of Ukraine with heavier weapons increases the risk of direct U.S.-Russia confrontation regardless of American statements about mitigating such a possibility.
"We're not providing any weapons that will allow the Ukrainians to attack Russia from inside of Ukraine, and President [Joe] Biden has been very clear on that," US representative to the United Nations Linda Thomas-Greenfield said of the deliveries. "We're not going to become [a] party to the war."  Except that the U.S.'s history of war and conflict hasn't exactly led to confidence in that statement.
The diplomat was commenting on the news that the US has decided to supply HIMARS multiple rocket launchers to Ukraine. Washington has insisted that the weapons system will not allow Ukrainian forces to attack Russia and argues it prevents a scenario in which Moscow would consider the US a party to the conflict. -RT
Ryabkov also disagreed with the statement, saying the U.S. was making the conflict more dangerous. "Any arms supplies, which continue and escalate, increase the risk of such a development," Ryabkov told journalists, referring to the possibility of a direct confrontation between Russia and the U.S.
Washington "maintains its course of what we characterized many times as an intention to wage war to the last Ukrainian, which reflects the goal of inflicting – as they say themselves – the strategic defeat of Russia. This is unprecedented. This is dangerous," Ryabkov said.
Since the beginning of the conflict between Russia and Ukraine, the Kremlin has demanded that Ukraine officially declare itself a neutral country that will never join the US-led NATO military bloc. Kiev insists the Russian offensive was completely unprovoked and has denied claims it was planning to retake the two republics by force.
All we can be certain of right now is that escalation continues and the rhetoric is intensifying.
EMP? Cyber Attack? Nuclear War? What Should We Be Prepping For?