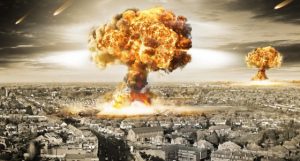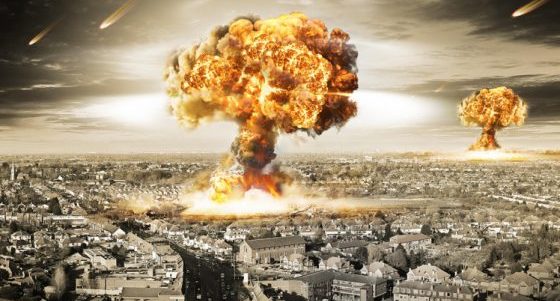 Russia says that a nuclear war would be "unacceptable" but is also warning that it is not impossible as tensions continue to rise. Moscow Foreign Minister Sergey Lavrov said Russia was able to convince other nuclear superpowers, including the United States to agree.
Moscow tried to persuade former President Donald Trump to recommit to the 1987 statement by US and Soviet leaders that there can be no winners in a nuclear war and that such a war should never be fought, Lavrov explained in an interview on Monday with 'The Great Game', a political talk show on Russia's Channel One.
Even though the Trump administration declined to do so, Joe Biden "quickly" agreed with Moscow, and the statement was made at the June 2021 summit with Russian President Vladimir Putin in Geneva, according to a report by RT. China, France, and the UK – the remaining three nuclear powers that are also permanent members of the United Nations Security Council – agreed as well, and made a joint statement.
"This is our principled position. We start from it," Lavrov said. However, the risks of nuclear war are now "very significant. I don't want them artificially inflated. There are many who would wish for it. The danger is serious, real. It cannot be underestimated."
Discussions with the U.S. ruling class abruptly ended in February, after Russia was "forced to defend the Russians in Ukraine" that had been "bombed for eight years without any reaction from the West," Lavrov noted.
In place of the implicit rules of the Cuban missile crisis era, Lavrov said, today the "rules are a buzzword the US and its allies use when they are required to behave 'nicely.'"
Actions speak louder than words, however, and the West is continually provoking a war while saying it is "unacceptable." Right now, everyone is "casting spells" saying that a Third World War should not be allowed to break out, Lavrov added, while adding fuel to the fire by sending weapons to Ukraine and hoping to prolong the conflict in order to bleed out Russia.
More Inflation Incoming: Biden To Announce Another $800 Million Aid Package To Ukraine
Pentagon To Keep The War Going, Sends Weapons To Ukraine
The U.S. appears to want to continue to keep the war machine going at all costs.