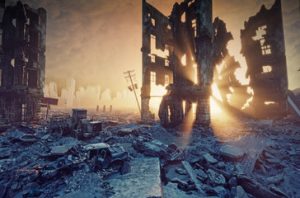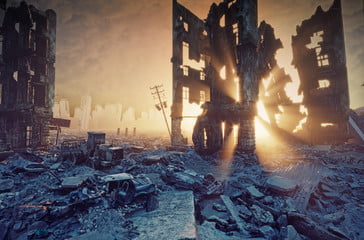 The Pentagon is going to help keep the war going in Ukraine, by sending $800 million worth of weapons to the country. The delivery of weapons to be sent to Ukraine will include artillery, armored vehicles, and helicopters.
"The steady supply of weapons the United States and its allies and partners have provided to Ukraine has been critical in sustaining its fight against the Russian invasion. It has helped ensure that Putin failed in his initial war aims to conquer and control Ukraine. We cannot rest now," Biden said in a statement released by the White House, after his call with Ukrainian President Volodymyr Zelensky.
In addition to more of the "highly effective" Javelin anti-tank missiles and Stinger anti-aircraft rockets, the US will now send "new capabilities tailored to the wider assault" it expects Russian forces to launch in eastern Ukraine, Biden said.

The Pentagon on Wednesday afternoon provided some details about the new aid, which is valued at $800 million – about $50 million more than estimated in leaks to the media on Tuesday. –RT
The United States also plans on sending Ukraine 18 155mm howitzers, some 40,000 rounds of ammunition, as well as 10 counter-artillery radars, two air surveillance radars, 200 M113 armored personnel carriers, 100 Humvee armored cars, and 11 Mi-17 helicopters. Other weapons listed by Kirby included 30,000 sets of body armor and helmets; chemical, biological, and nuclear protective equipment; anti-personnel landmines; C-4 explosives; and drone boats, described as "unmanned coastal defense vessels."
"We tailored this list specifically to meet the needs that they have asked for with respect to what's going on in eastern Ukraine," Pentagon spokesman John Kirby told reporters, adding that the US will start sending the equipment "right away."
Russia has already seen this move as a provocation and previously warned NATO (North Atlantic Treaty Organization) that any convoys transporting weapons and equipment to Ukraine will be considered legitimate military targets. The S-300 air defense systems that Slovakia sent to Ukraine last week were reportedly destroyed in a cruise missile strike in Dnepropetrovsk – a city Ukrainians call Dnipro – on Sunday, according to the Russian Defense Ministry.
This can be seen as nothing less than an attempt by the ruling class of the U.S. to not only keep a war going, but expand it and empower the military-industrial complex. The cost will be life, liberty, and the pursuit of happiness.