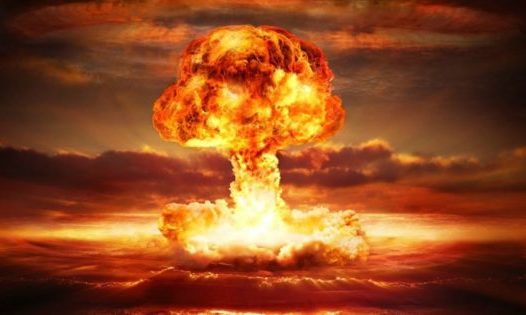 Senior Russian politician Dmitry Medvedev says Moscow's nuclear doctrine does not require an enemy state to use such weapons first. That means Russian says it has the "right" to nuke Ukraine at any time.
The rhetoric is increasing from all sides, including those claiming to be "neutral" that nuclear war is now an option.
EMP? Cyber Attack? Nuclear War? What Should We Be Prepping For?
The Kremlin again raised the specter of the use of nuclear weapons in the war with Ukraine as Russian forces struggled to hold a key city in the south of the country. Dmitry Medvedev, a former Russian president who is deputy chairman of the country's security council, said Moscow could strike against an enemy that only used conventional weapons while Vladimir Putin's defense minister claimed nuclear "readiness" was a priority.
This is far from "comforting", yet we should consider how to prepare instead of panicking and living in a state of fear or anger. Start to make a plan now, and hopefully, no one will need to execute that plan.
How To Prepare A Basement Fallout Room For A Nuclear Attack
According to a report by the Guardian, the comments made by Medvedev on Saturday prompted Ukraine's president, Volodymyr Zelensky, in an appearance by video link at Qatar's Doha Forum to warn that Moscow was a direct threat to the world. "Russia is deliberating bragging they can destroy with nuclear weapons, not only a certain country but the entire planet," Zelensky said. Putin did warn at the beginning of the conflict with Ukraine that western intervention would reap "consequences you have never seen."
Could those consequences be a nuclear war? Perhaps.
Belarusian Leader is "Prepared" To Deploy "Super Nuclear" Weapons Against The West
Russia has approximately 6,000 nuclear warheads which is the largest stockpile of nuclear weapons in the world. Russia's defense minister, Sergei Shoigu, who had not been seen for 12 days before a brief appearance on Friday and an address to his generals on Saturday, also spoke about the nuclear threat contained within Russia's arsenal, according to a report by The Guardian. 
In a video, uploaded on social media by the Russian defense ministry, Shoigu said he had discussed issues related to the military budget and defense orders with the finance ministry. "We continue ahead-of-schedule delivery of weaponry and equipment by means of credits. The priorities are long-range, high-precision weapons, aircraft equipment, and maintenance of engagement readiness of strategic nuclear forces," he said.
The Facts About Potassium Iodide Tablets That Everyone Should Know