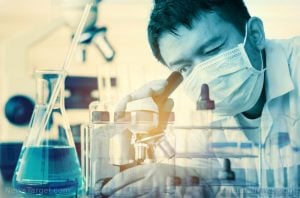 The ruling class is warning that more COVID variants are coming. At this point when bird flu is being hyped by the mainstream media, will we get a bird flu/COVID hybrid?
It looks like the push to get people panicked and convinced to take some shots is slowly ramping up again. They say they don't need people panicked, they need them "vaccinated."
COVID-19 mRNA Shots Are Legally Not Vaccines
So far, variants XE, XD, XF, and XM have been detected.
Omicron giving rise to many new variants. It is of X series like XE & others. These variants will keep on occurring. Nothing to panic about… At the moment from Indian data it doesn't show a very rapid spread: NK Arora, Chairman, Covid working group NTAGI pic.twitter.com/fu5E3QmdoJ

— ANI (@ANI) April 11, 2022
"Early-day estimates indicate a community growth rate advantage of 10 percent as compared to BA.2, however, this finding requires further confirmation," WHO said about the XE variant. According to the global health body, until significant differences in characteristics are detected, such as severity and transmission, XE will continue to be classified as part of the Omicron variant of the coronavirus.
We are also being told that the bird flu is killing off flocks (they are being killed by draconian humans) and that it can jump to humans. So what will they tell us if there's a release of a weaponized bird flu? That it jumped to humans? That it combined with COVID?
All we really know is that the "vaccines" have degraded the immune systems of those naive enough to fall for the propaganda and get injected, and their bodies will have a hard time fighting off anything, let alone a weaponized virus. Could this be part of why the "vaccines" are destroying immune systems? To make something else more destructive once it's released?
MSM Begins To Warn Of HIV & COVID-19 Variants TOGETHER
It's impossible to say what's next, but it is not looking good.