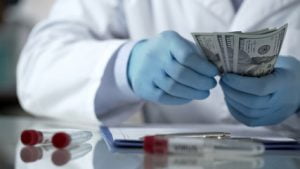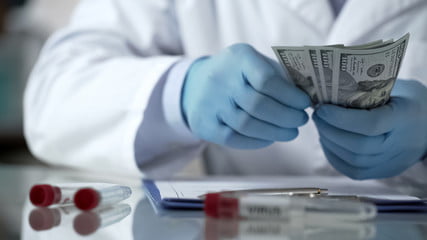 In just over a month, the ruling class wants children ages 5-11 to be fully vaccinated with the experimental gene therapy shot. The Food and Drug Administration's advisory committee is meeting on October 26 to discuss whether to grant permission for the emergency use authorization of the Pfizer "vaccine" in kids.
In an interview with CBS's "Face the Nation," Dr. Scott Gottlieb, who now serves on vaccine-maker Pfizer's board of directors, said it's "certainly reasonable" to expect children to have been given two shots of a drug they are pushing on everyone by Thanksgiving day.  Does anyone really believe they will somehow have a moral epiphany and not approve this shot? We can all hope, but ignoring the reality of the totalitarian dystopia we are living through won't help us or our children.
"Assuming that they authorize the use of the vaccine, CDC's Advisory Committee is going to meet on November 2 and 3 and make a final decision about who should be eligible for the vaccine," Gottlieb said. "And assuming both of those events go well, and you get a positive recommendation out of both the FDA and CDC, this should be available almost immediately after the CDC makes a final recommendation and be available in pharmacies and perhaps pediatricians' offices as well," he continued.
There are already sinister numbers at play here too.  According to a report by The New York Post, if the children'ss vaccine is approved as soon as November 3, children could immediately receive their first dose — then be eligible for the required second shot 21 days later on November 24th. Thanksgiving is November 25th this year.
But is that "fully vaccinated?" Not according to the CDC who says you have to have that second dose swimming in your veins for 14 days before they consider you "vaccinated." This way they can hide the real statistics of those getting vaccine injuries and dying while calling them "unvaxxed COVID deaths." Sadly, that's not a joke, and that's literally what they admit to doing.
Fully Vaccinated Harvard Business School Suspends Most Classes For COVID Outbreak
Over 75% of Vermont COVID Deaths Are In The "Fully Vaccinated"
This sad, sinister, disturbing hoax continues because too many people refuse to open their eyes to what is really going on. Our kids are next. If we don't come together and stand against the powers that shouldn't be we can expect to be herded like cattle into camps or onto trains in the not too distant future.