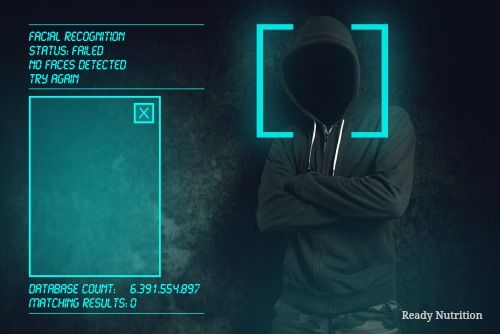 It is true that how you react to a situation will determine whether or not you achieve a successful outcome.
During an emergency, the strength and resolve of your mindset, and of your psychological state, will ultimately be the driving factor in whether you become a survivor or a victim. Your supplies and plans will be secondary to that. During a large scale breakdown, keeping calm under stress and resisting crowd forces to join into mayhem will be among the most valued traits.
If the animal over takes rational man, the battle is lost. Society will immediately devolve into the worst behaviors, and people will get hurt before order is restored.
Now, a new generation of artificial intelligence is using a facial recognition feed of users' features to detect emotional states during a major crisis scenario (while immersed in a VR simulation). While the software hasn't evolved to a stable level yet, it is determining the threshold for which violence, chaos and absolute unrest sets in. Experts believe that AI now understands when a person is upset enough to resort to rioting, and may be directing people to keep their calm instead.
via the London Guardian:
An immersive film project is attempting to understand how people react in stressful situations by using artificial intelligence (AI), film and gaming technologies to place participants inside a simulated riot and then detecting their emotions in real time.

[…]

Riot was inspired by global unrest, and was specifically inspired by [immersive filmmaker Karen] Palmer's experience of watching live footage of the Ferguson protests in 2015. "I felt a big sense of frustration, anger and helplessness. I needed to create a piece of work that would encourage dialogue around these types of social issues. Riots all over the world now seem to be [the] last form of [community] expression," she said.

[…]

Designed as an immersive social digital experience, the objective is to get through a simulated riot alive. This is achieved through interacting with a variety of characters who can help you reach home. The video narrative is controlled by the emotional state of the user, which is monitored through AI software in real time.

[…] We see looters, anarchists and police playing their parts and "interacting" directly with us . What happens next is up to us: our reactions and responses determine the story, and as the screen is not enclosed in a headset, but open for others to see, it also creates a public narrative.

Currently,Riot's pilot interface can recognise three emotional states: fear, anger and calm.
Is there ultimately something we can learn about ourselves in simulations of how we would react under stress, and to the harsh environments of an unstable society during which some actors will resort to ugly extremes?
The emotional state is directly influenced by physiological reactions by the body under stress – and the ultimatum fight or flight response kicks in. As Lizzie Bennett wrote:
The Physiological Basics

Pupils dilate to take in as much light as possible
Blood-glucose levels increase
Veins in the skin contract allowing extra blood flow to the muscles
Smooth muscle relaxes to allow extra oxygen for the lungs
Heart rate increases
Blood pressure increases
Non-essential systems shut down (digestion for example)
The only focus is the task in hand
Such information may be useful to training, and indeed, a computer-fed feedback loop could help an individual doing repeated simulations to learn to keep calm, maintaining such factors as blood pressure and heart rate under thresholds for calm and sober reactions.
Awareness of these factors may increase your control over them, to aid in your advantage.
The other side of the coin is predictive behavior, real time surveillance analysis of the population, and the programming of artificial stimuli to make people react. Now they know what makes them tick – and they know what type of event, real or manufactured, might make them react.
"We have been doing research in emotion detection from facial expression, voice, body gesture, EEG, etc for many years," said Meng. He hopes the project's success will make people see the benefits of AI, leading to the development of smart homes, building and cities.
The only question is whether they want to provoke a crowd into riots (maybe to demonize the opposition) or whether they want to calm and pacify the crowds (maybe to keep people from caring about the effects of oppressive laws or bad policy).
The near-future now promises to regulate our lives this way – this technology will be used to direct people in real-life living environments, with inputs from smart devices nudging your behavior, socially engineering your meaningful activities, and perhaps your thinking.
How will you prepare for a future of tracking and behavior monitoring? Will it alter your preps, change your thinking or lead you to alternate strategies?
Read more:
Understanding The Stress Response: It Can Buy You Valuable Seconds
The Prepper's Blueprint: Be Ready, Body, Mind and Soul
Selco On Riots: Do Not Go Out: "You Do Not Prepare to Be a Hero… You Prepare to Survive"
Character Traits And Skills That Are Hard To Find During A Crisis
The Survival Mom Teaches You How To Prepare More, Panic Less