This report was originally published by Lisa Egan at Tess Pennington's ReadyNutrition.com.
Tess is the author of The Prepper's Blueprint: How To Survive ANY Disaster.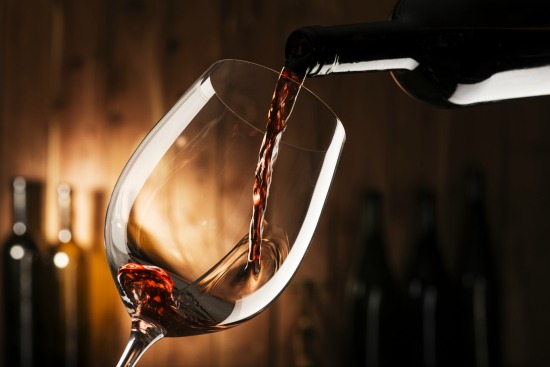 On March 11, 2011, a major earthquake in Japan and the tsunami that followed disabled the power supply and cooling of three Fukushima Daiichi reactors, causing a nuclear accident.
The disaster – commonly known as " Fukushima" – was the most significant nuclear incident since the April 26, 1986 Chernobyl disaster and the second disaster to be given the Level 7 event classification of the International Nuclear Event Scale.
According to Our World in Data, 40-50 people experienced physical injury or radiation burns at the nuclear facility, with no direct deaths. But, mortality from radiation exposure was not the only threat to human health: it's estimated that around 1,600 people died as a result of evacuation procedures and stress-induced factors:
This figure ranges between 1,000-1,600 deaths from evacuation (the evacuation of populations affected by the earthquake and tsunami at the time can make sole attribution to the nuclear disaster challenging). Stress-induced deaths affected mostly older people; more than 90 percent of mortality occurred in individuals over the age of 66.
How many people are projected to suffer in the long-term from low-level radiation exposure?
According to Our World in Data:
In its Health Risk Assessment of the nuclear disaster, the World Health Organization (WHO) note exposure levels too low to affect human health for the national population, with exception to a few communities in closest proximity. In these localities, it is those who were infants at the time of exposure who are at greatest risk of cancer—at the two closest sites, the incidence of cancer in this demographic is projected to be between 4-7 percent higher than baseline cancer rates for both males and females (with the exception of thyroid cancer in females, which is 70 percent higher). The WHO project the number of deaths from low-level exposure to be close to zero, and up to 400 in upper estimates.
In 2012, a screening program found that more than a third (36%) of children in Fukushima Prefecture have abnormal growths in their thyroid glands.  As of August 2013, there were more than 40 children newly diagnosed with thyroid cancer and other cancers in Fukushima prefecture as a whole.
People in the area worst affected by the nuclear accident have a slightly higher risk of developing certain cancers such as leukemia, solid cancers, thyroid cancer, and breast cancer, according to a 2013 report.
In 2015, the number of thyroid cancers or detections of developing thyroid cancers numbered 137. Of that finding, lead researcher Toshihide Tsuda from Okayama University said, "This is more than expected and emerging faster than expected. This is 20 times to 50 times what would be normally expected."
Another 2015 report revealed that cleanup crews trying to mitigate the never-ending radiation crisis at Fukushima ran into more problems after sensors monitoring a drainage gutter detected a huge spike in radiation levels from wastewater pouring into the Pacific Ocean.
More than a year after the accident, fish off Japan's coast showed high cesium levels, causing the country to ban the sale of several species. Radioactive wild boars continued to reproduce and eat crops in the region – and they marauded Japanese towns and attacked people.
Last year, scientists in Norway revealed that despite authorities claiming that radioactive particles from the disaster would not be widespread, the radiation emitted from Fukushima really did have a global reach:
According to the group's data, over 80 percent of the radiation that was released by the meltdown ended up in either the ocean or ice at the north and south poles. Of the remaining radiation, each human on the planet received roughly 0.1 millisievert, which equates to about "one extra X-ray each," according to the team.
While that isn't a lot of radiation and might not seem like a big deal, it actually IS concerning, because it tells us that the Fukushima disaster is still unfolding.
As Joshua Krause explained last year:
Earlier this year it was revealed that the level of radiation at the power plant was at its highest level since this crisis began in 2011, and the fuel rods have likely melted through their containment vessel. If this situation isn't contained, then these fuel rods could melt into the groundwater, and spew radioactive particles into the ocean for years (or at least, more than what the power plant is already leaking into the ocean).
Krause concluded:
That's why the discovery made by these Norwegian researchers should be taken seriously. We know for a fact that the radiation from Fukushima is capable of reaching everyone on our planet. So if the situation in Fukushima ever worsens, we know that there will be nowhere to run to. There will be no escaping the lethal emanations from that power plant.
A new report supports Krause's conclusion.
Radioactive particles from the Fukushima disaster have been detected in – of all places – California wines.
Inspired by tests conducted in the aftermath of the 1986 Chernobyl disaster, researchers at France's National Center for Scientific Research, or CNRS, decided to test a series of California wines dating between 2009 and 2012. They looked for traces of radioactive particles, specifically cesium-137, a man-made isotope.

Smithsonian.com reported on the team's findings:
Their findings, newly published in the pre-print online journal Arxiv, suggest that currents and atmospheric patterns carried radioactive particles across the Pacific, where they settled on grapevines growing in California's wine regions. The team writes that bottles produced following the nuclear meltdown contain increased levels of cesium-137, with the cabernet revealing double the amount of pre-Fukushima radiation.
Cesium-137 is a radioactive by-product of the fission of uranium-235, and it leaves a long-lasting "nuclear signature." In 2001, the French pharmacologist Philippe Hubert (who also conducted the new study) discovered that he could use this signature to date wines without opening the bottles.
MIT Technology Review explains the method:
It produces distinctive gamma rays in proportion to the amount of isotope present. Dating the wine is a simple process of matching the amount of cesium-137 to atmospheric records from the time the wine was made. That quickly reveals any fraud. Indeed, if there is no cesium-137, the wine must date from after 1980.

There is one blip in this record, though. The Chernobyl disaster in 1986 bathed much of Europe, and other parts of the world, in a radioactive cloud that increased atmospheric levels of cesium-137 again. Hubert and colleagues can see this blip in their data from wines.
That testing method didn't work as well as expected. The study says cesium-137 activities "were either at the limit of detection or with a very high degree of uncertainty", so the researchers decided to use another method – one that would increase the sensitivity.
The scientists opened the wine and reduced it to ash by evaporation. To do this, they heated the wine to 100 degrees Celsius for one hour and then increased the temperature to 500 degrees Celsius for eight hours. With this method, a standard 750-milliliter bottle of wine produces around four grams of ashes. The ashes were then placed in a gamma ray detector to look for signs of cesium-137.
Using this method, Hubert and his colleagues found measurable amounts of cesium-137 above background levels in the wine produced after 2011. "It seems there is an increase in activity in 2011 by a factor of two," the team concluded.
Interestingly, the amount of cesium-137 was higher in red wine (Cabernet Sauvignon)  compared to rosé, as it was in French wines tested after Chernobyl.
Study co-author Michael Pravikoff told The New York Times that "These levels are so low, way below the natural radioactivity that's everywhere in the world."
The Times reached out to the California Department of Public Health to inquire about the study. It that it had not previously heard of the study, but that there were no "health and safety concerns to California residents."
"This report does not change that," a department spokesman, Corey Egel, said in an emailed statement.
Meanwhile, on the East Coast of the United States, the possible health impacts of a new nuclear accident is causing concern.
On July 25, 2018, radioactive uranium leaked through the floor of the Westinghouse nuclear fuel plant in South Carolina. That facility also has a nearly 35-year history of groundwater pollution from the plant.
Here are more details, from SHTFplan.com:
The most conflicting part of the entire uranium leak is that officials with the South Carolina Department of Health and Environmental Control said they have no reason to believe the uranium has trickled off the site or that public water supplies are threatened. But, the agency also said it does not have the results of recent groundwater tests on the Westinghouse property either, meaning they actually don't really know what the extent of contamination could be. Those test results will show whether pollution in the soil washed into the area's shallow groundwater, which seeps into creeks in the Congaree River floodplain.
Much like the problems that are linked with Fukushima, we likely won't know the extent of the damage this incident will do to human health until its too late. Elevated levels of uranium in the water supply can increase the risk of developing kidney damage, and long-term exposure can increase the risk of cancer.
There are actually a great deal of foods that can be used both preventively and to detoxify after the body has absorbed harmful radiation, as Jeremiah Johnson explains in 5 Foods that Help to Naturally Prevent Radiation Poisoning:
Activated Charcoal – this is easy to obtain without any complications or side effects, and it is not particularly expensive. Approximately 10 g (grams) of activated charcoal will neutralize up to 7 g of toxic material, and yes, it does neutralize radiation.
Organic Geranium – this holistic herb combats the free radicals that are released with the introduction of radiation and harm the cells. It is effective against Cesium-137 and Gamma Rays. The Japanese have found great success with the use of this herb for patients exposed to radiation from Fukushima, and their experiments yielded good effects with a dosage of 100 mg (milligrams) per day. You can read more about it here.
Clay – binds to radioactive particles and prevents them from having further damaging effects to the human body. The clay "carries" the radiation from the human body when it is excreted in the urine and the stool. A good website that details the types and uses of these protective clays is found here:  www.vitalityherbsandclay.com.
Fruits high in pectin, such as apples – they bind to Cs-137 (mentioned in #2) and neutralize its effects.
Calcium and Magnesium – in combination will lower Strontium-90 absorption by as much as 90%. The Orotate forms of it are preferred, as it will be more readily absorbable into the human skeletal system. When taken preventatively, they strengthen bone tissue and increase bone health. The Calcium can be taken by adults 800 – 1500 mg/day, and children need 800 mg per day. The Magnesium is taken 550 – 1100 mg per day. Note: Caution must be taken by those with heart conditions who are already on such medications as Calcium Channel Blockers, or those whose conditional maintenance depend on a balance of electrolytes and minerals that the addition of these two may affect.
Other foods that help detoxify the human body and are effective against radiation include seaweed, kelp, garlic, onions, wheatgrass, sauerkraut, ginger, horseradish, spirulina, chlorella, and kale.

(Sign up for our FREE newsletter to get the latest prepping advice, gardening secrets, homesteading tips and more delivered straight to your inbox!)
Additional Resources:
The Prepper's Blueprint: The Step-By-Step Guide To Help You Through Any Disaster
The Prepper's Cookbook: 300 Recipes to Turn Your Emergency Food into Nutritious, Delicious, Life-Saving Meals
Prepper's Home Defense: Security Strategies to Protect Your Family by Any Means Necessary
The Survival Medicine Handbook: A Guide for When Help is Not on the Way
SAS Survival Handbook, Revised Edition: For Any Climate, in Any Situation
---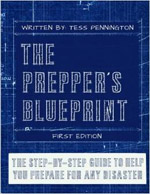 Tess Pennington is the author of The Prepper's Blueprint, a comprehensive guide that uses real-life scenarios to help you prepare for any disaster. Because a crisis rarely stops with a triggering event the aftermath can spiral, having the capacity to cripple our normal ways of life. The well-rounded, multi-layered approach outlined in the Blueprint helps you make sense of a wide array of preparedness concepts through easily digestible action items and supply lists.
Tess is also the author of the highly rated Prepper's Cookbook, which helps you to create a plan for stocking, organizing and maintaining a proper emergency food supply and includes over 300 recipes for nutritious, delicious, life-saving meals. 
Visit her web site at ReadyNutrition.com for an extensive compilation of free information on preparedness, homesteading, and healthy living.