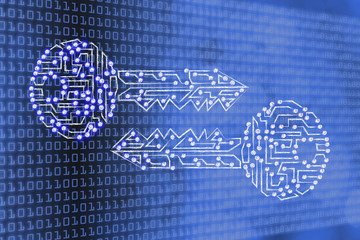 End-to-end encrypted messaging is a major issue for the government.  When it comes to violating our rights and privacy, the government is invoking "law enforcement difficulty" when looking for an excuse to ban encrypted messaging such as WhatsApp, iMessage, Signal, and Wickr.
Nothing will be safe from the prying eyes of the government.  An Orwellian dystopia is already here and it's only getting worse by the day. The problem with end-to-end encryption apps is that the government is having a hard time surveilling your every move if you use them. The challenge is that such services are provided by technology companies, mostly based in the U.S., making them to a large extent out of reach from lawmakers elsewhere. The messaging services run "over the top," meaning they are not tied directly to the provider of the network or the phone.
https://www.shtfplan.com/headline-news/mass-surveillance-the-pentagon-can-now-id-you-by-your-heartbeat-with-a-laser_06272019
Police forces across the United States have been transformed into extensions of the military. Our towns and cities have become battlefields, and we the American people are now the enemy combatants to be spied on, tracked, frisked, and searched. For those who resist, the consequences can be a one-way trip to jail, or even death. – Battlefield America: The War On The American People, book description
The power all belongs to the United States government now, as in most things tech. Which is why when Politico reported that "senior Trump administration officials met on Wednesday [June 26] to discuss whether to seek legislation prohibiting tech companies from using forms of encryption that law enforcement can't break," it was of real significance.  It was cast as "a provocative step that would reopen a long-running feud between federal authorities and Silicon Valley." And put American citizens in the crosshairs once again.
"Technology is moving fast, and privacy needs to move with it," Joel Wallenstrom—the CEO of uber-secure messaging platform Wickr—told Forbes journalist Zak Doffman. "These are all completely legitimate, understandable even predictable concerns coming from law enforcement and elsewhere." So the inability of law enforcement to violate your privacy without a warrant has become a "bone of contention" for the authoritarians in power.
Politico cited several unnamed sources in their report that claimed: "the encryption challenge, which the government calls 'going dark,' was the focus of a National Security Council meeting Wednesday morning that included the No. 2 officials from several key agencies." The discussion focused on the lockdown of messaging apps, billed as "a privacy and security feature," which "frustrates authorities investigating terrorism, drug trafficking, and child pornography."
The ongoing problem for governments is that the public, by and large, is no longer accepting these violations of their basic human right to privacy. Many have switched from public social media to encrypted accounts in order to get away from the bold surveillance of tech giants and U.S. government. Claims that law enforcement is having a difficult time catching criminals is falling on deaf ears.  Is the propaganda beginning to fail?
"We hope there is really productive dialog and problem-solving," Wallenstrom told Doffman. In his view, "lines in the sand" and "folded arms" on the part of tyrannical governments need to be avoided. For example, China, North Korea, and Iran "not the countries we want to emulate as far as technology is concerned."
Apparently, we just aren't' tracked and monitored and surveilled and spied upon enough.