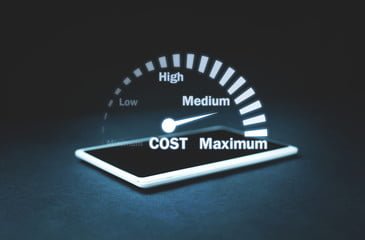 The Retail Industry Leaders Association (RILA), a retail trade group, is warning Americans to prepare themselves for a price increase on items such as phones, car seats, and toys. The goods that would be impacted the most are those with the highest share of sourcing from China, RILA said in a letter to United States Trade Representative Robert Lighthizer.
The U.S. is looking to ramp up an already devastating trade war with China by applying more tariffs to another $300 billion worth of Chinese goods.  Businesses and everyday Americans are rejecting this policy as they will suffer the blow, not the Chinese. The new tariffs would hit many goods that haven't yet been targeted in President Donald Trump's trade war with China, including apparel, footwear, and toys. Americans have already been footing the bill for this ridiculous war on the free market, and it looks like it'll get worse if the government has anything to say about it.  Consumers are about to bit hard again, and 78% of them are living paycheck to paycheck. 
Trump's reelection chances continue to degrade as he punishes Americans under the false guise of taxing the Chinese. The numbers don't lie, and Americans are paying these tariffs, not the Chinese.
https://www.shtfplan.com/headline-news/financial-crisis-the-trade-war-cost-americans-1-4-billion-per-month-last-year_03052019
"The risk of rising prices means lower sales, which could result in layoffs and store closures," RILA wrote in a letter dated Monday that was addressed to US Trade Representative Robert Lighthizer. "The ripple effect of these tariffs will be felt in every sector of the American economy," according to Business Insider.
This is something many have warned about from the beginning. There is plenty of evidence that shows the economy both in the U.S. and globally is in a precarious situation and things are not nearly as "robust" as we are being led to believe.  A list of the products affected (either because they come from China or the materials to make them do) was published by Business Insider:
Apparel (Out of all US imports, China supplies more than 85% of women's cotton sweaters, 77% of girls' cotton sweaters, 69% of men's cotton sweaters, and 45% of all baby garments and clothing accessories.)
Footwear (China supplies 52% of all leather footwear imports)
Toys (85% of all toys sold in the US are imported from China, according to The Toy Association)
Consumer electronics, including mobile phones, laptops, tablets, and televisions
Bedding, quilts, blankets, sheets, baby blankets, comforters, throws
Car seats and booster seats
Party supplies and favors, Easter eggs, Halloween costumes, and Easter baskets
Christmas ornaments and decor
Pool floats and air mattresses
Food storage, tumblers, portable beverages, and water bottles
Curtain panels, window sheers, and drapes
Artificial flowers, wreaths, Christmas trees, and garlands
Patio umbrellas and patio furniture
High-efficiency dual flush toilets and other toilets
Charcoal grills and smokers
Stainless steel patio heaters
Lighting
Ceiling fans
Power tools, including drills, grinders, saws, sanders, routers, and batteries
Bras
The best advice we've got on this one is to avoid buying anything that isn't necessary. Obviously, if you aren't spending the money, you aren't paying for the tariffs.  But at some point, you will likely need to boost your bug out bag or replace a pair of boots, and it could take some diligent shopping around to make sure you're getting the best deal. This has become a war on the American's wallet regardless of what the government is saying.  Everyday people will pay for these new tariffs as they have already been paying the tax for over a year now.
https://www.shtfplan.com/headline-news/goldman-sachs-tariffs-costs-fall-entirely-on-u-s-households-businesses_05132019