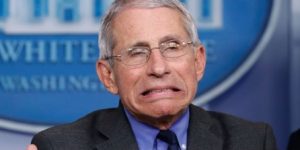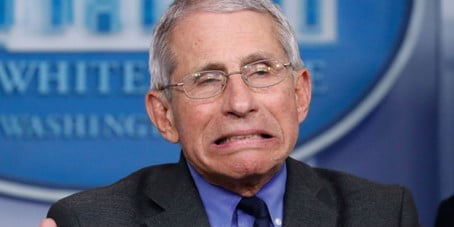 Head medical tyrant, Dr. Anthony Fauci is pushing hard for the booster shots. He basically says that if you've had both shots, you should also just get the booster shot and do it now.
If you complied with the commands of the ruling class, you now need to comply once again.  Fauci's goal is to "make it crystal clear that if you have been vaccinated — go get boosted," he told Insider on Monday. "Make it really simple. If you had a primary vaccination, get a booster."  
The British Will Now Need 3 COVID Shots To Be Considered Fully "Vaccinated"
They have been working on this for a long time. This won't end at a third shot being called a "booster." They are going to push for people to get these shots once a year, twice a year, or maybe even every three months!
The Ruling Class And Big Pharma Team Up To Push A Third COVID Shot
When does it end? When we say it does:
The Ruling Class Has No Intention To Cease Terrorizing The Populace
True immunity does not wane, so if Fauci is saying more shots are needed to be "immune" the "vaccines" are not effective.  Fauci told The Business Insider that he thinks it's a "prudent" move to simplify the United States' booster campaign propaganda for two reasons. To bolster immunity among the vaccinated, and to clear up confusion, because most adults who are already eligible have not gotten boosted.
"Right now, don't make it complicated," Fauci said. Just line up, roll up your sleeves, and comply. Even though Fauci is admitting the "vaccines" don't work and those who took them are in danger from what he calls "waning immunity" if they stop getting injected regularly.
So instead of looking at the data and realizing the "vaccines" are useless other than the deaths and permanent damage that has already been done to those who have taken them, Fauci is doubling down on vaccinating the globe. This dystopian experimental gene therapy rollout has been insanely sinister from the beginning and it's poised to get much much worse.
Stay prepared and alert.  If you have considered taking these shots, please do yourself a favor and just read a little beforehand. If you want the shots, please go get them. But there is real-world data and evidence out there that they are not what we were told they are, much like the COVID hoax.