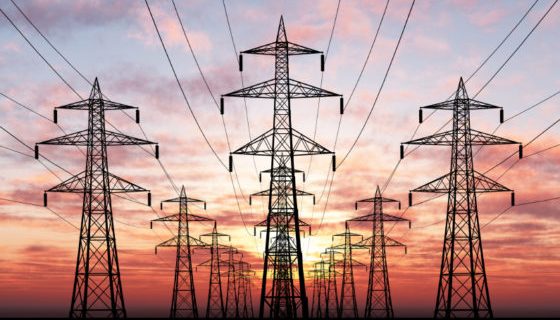 Power grids in the Western part of the United States are "straining" to keep up with demand as record-setting heatwaves impact large swaths of the region. California is in yet another "state of emergency" although this time, it isn't the coronavirus scamdemic the governor is panicking people over: it's the reduction of energy use.
Governor Gavin Newsome of California has declared a state of emergency and demanded residents reduce their energy consumption as the heat soars and air conditions are being run 24/7.  Political parasites are demanding everyone use less power even as grid operators say the grid is in better shape to withstand surging demands than in previous years, according to a report by the mainstream media outlet, Yahoo News.
Despite the emergency declaration on Thursday, California ISO CEO Elliot Mainzer said the western power grid has since been upgraded to withstand the changing conditions, according to a report by AP News. 
The California Independent System Operator (California ISO), the corporation in charge of running California's electric grid, asked residents on Thursday to conserve electricity to avoid the rolling blackouts that happened in 2020. Brandon Buckingham, a meteorologist at AccuWeather, told Insider that the heat is exacerbated due to ongoing drought conditions.
"The continued heat and dryness will undoubtedly have a negative impact on livelihoods across the western United States," Buckingham said. "Some impacts include (but are not limited to): worsening drought conditions, more frequent and more intense wildfires, increased energy demand for cooling, rolling blackouts due to overuse of power grid, water-use restrictions, increased difficulties for area farmers."
More impact on livelihoods? Isn't that what the ruling class did to the public during the coronavirus hoax?  It sure looks like there's a war on the people who don't rule…
Regardless, we should all have a plan in place in case we have to face a massive "grid down" situation for a sustained amount of time. Please prepare and store water, especially if you don't have a well.  Please make sure you have ways to cool off without air conditioning.  If the heat goes over tripe digits for a long time, people could suffer heatstroke and have major health concerns.
Prepping Tips: Long & Short Term Water Storage
How To Stay Cool When The Grid Goes Down During A Heatwave
These Off-Grid Summer Strategies Could Save Your Food Supply and Keep You Safe
Prepare and stay alert. The media is often warning of the gird and its weaknesses. Between that and the new "delta variant," they are really trying to keep us afraid.  Stay calm and prepared. Have a plan and never stop using your discernment and critical thinking.