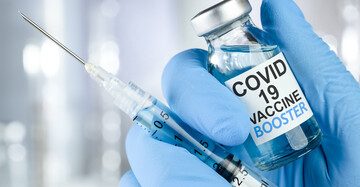 Big Pharma's main COVID-19 beneficiary, Pfizer, says that you should all roll up your sleeves for a third shot of their juice if you haven't already. That's because a third dose will "neutralize" the mild (and likely nonexistent) omicron scariant.
However, last night, data released out of South Africa showed that the Pfizer vaccine, supposedly the world's gold standard in terms of COVID jabs, was less effective against the omicron variant than earlier variants of SARS-CoV-2. So why anyone would even consider another shot of something that has been proved to stop transmission or infection in the first place for something is mild if you "listen to the science" is beyond comprehension.
Have humans stooped so low when it comes to critical thinking that they cannot possibly process this in their minds? Anyone with at least some critical thinking skill can see this is all about getting these shots into people. Once the "vaccination" rates begin to lag, more scariants need to be invented to convince people to obey and comply with the orders of their masters.
And on Wednesday morning, Pfizer and its partner BioNTech pushed back by releasing data showing that three doses of their best-selling jab were effective enough to neutralize the omicron variant in lab tests (not in actual humans).

As the two companies scramble to produce an omicron-specific version of their jab, the data released this morning showed that a third dose increased antibodies as much as 25-fold compared with only two doses, the companies said. Still, two-doses may prove effective in preventing severe illness from COVID. –ZeroHedge
Real time narrative shaping: before, and 30 minutes later pic.twitter.com/GC8ZZ2jlZx

— zerohedge (@zerohedge) December 8, 2021
The (extremely preliminary) data released by Pfizer showed that companies' early findings come a day after scientists in South Africa reported findings from early lab tests indicating the Pfizer jab generated only one-fortieth of the infection-fighting antibodies against omicron than against the original version of the virus. While omicron appears to be spreading rapidly, only preliminary data are available so far. And although researchers can't say it for certain, it appears the new variant causes more mild infections than earlier variants, even if it is more transmissible. –ZeroHedge
The bottom line is that it becomes more apparent by the day that these shots are a part of the agenda.  They need people to get these for some reason, and it cannot possibly be for our benefit.