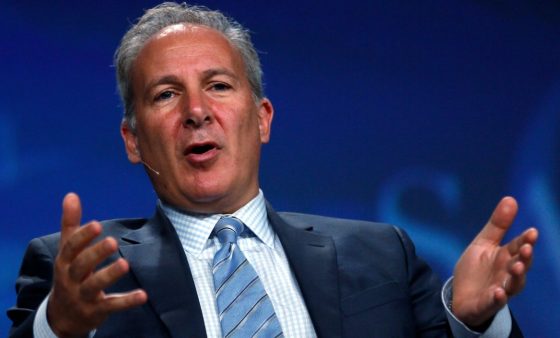 Peter Schiff recently attended the Vancouver Resource Investment Conference. While he was there, he did an interview with Daniela Cambone of Kitco News and Schiff said gold is going to soar.
But Schiff (who predicted the 2008 recession) also explains why he believes now may be a good opportunity to invest in physical gold. Schiff said that the standard sentiment shared by many is that once the Federal Reserve jacks up interest rates, gold will stay level and unaffected. But that didn't happen. Schiff said that the yellow metal has surprised the initial expectations that it would fall when the Fed raised rates; gold has climbed 9% since the Fed hiked last month.
Gold has not really rallied. It's been going up, right? But it's been creeping higher. Now, everybody expected it to fall. Everybody believed that as soon as the Fed hiked rates, gold's gonna tank. And it didn't tank. It rallied. -Peter Schiff
Investors tend to sell the rumor of rate hikes and buy the fact when in reality, the higher interest rates are not bearish for gold. But as Peter points out, that mindset still exists in the market.
But you know, the Fed keeps raising rates a little bit, every once in a while, and everybody still believes that, well, the Fed is raising rates, so that's bearish for gold. So, everybody expects gold to fall, yet it continues to creep higher. But I think once it overcomes some of this resistance –  it has a lot of resistance around $1,350 – and I think if we can decisively move above that and then get above $1,400, just to make sure it's cleared out, then I think it's off to the races.
Schiff also touched on the optimism in the markets, as he so often does, claiming still that the tax cuts won't help much because the size of government hasn't shrunk.  He also says the rising interest rates will suck up the benefits of those tax cuts either way.
 These tax cuts are not going to provide the economic boos that everybody believes.

I think the impact of rising interest rates and rising consumer prices will more than offset whatever benefits are to be had from the tax cuts. So, I think the economy is going to be weaker despite the tax cuts. I still think we're heading into recession.

It's rare to have this much optimism, but there are more problems now than there's probably ever been, yet everybody is overlooking that. So, at some point, people are going to rush into gold, and the problem is there's no one that's going to rush out. So the price, I think, is just going to soar. I think you're going to see 50 or 100 dollar moves per day up in the price of gold, once we break out.
Schiff holds firm that the consequence of the Federal Reserve manipulating the economy will be the crash of the dollar.
They actually made the bubbles bigger than the ones that popped. So now, the dollar's collapse is going to be that much bigger, because it's now a bigger bubble with more air to come out of it. And I think they have no more tricks up their sleeves. When this happens – it's over."