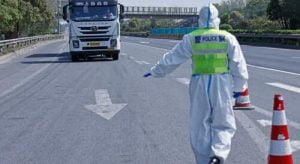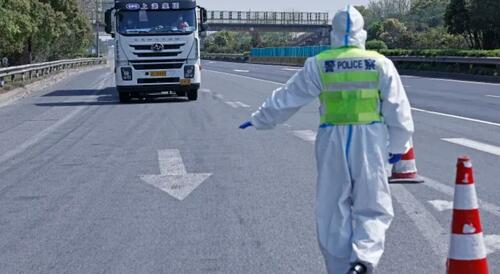 After being off lockdown for only 5 days, the rulers of Beijing locked the city down once again.  This time, the lockdown is over 74 cases of Omicron in a city with a population of 21.3 million people.
The mainstream media continues to describe these cases as a "struggle" to contain outbreaks. The rulers are also taking people away to concentration camps quarantine camps if they test positive for COVID-19.  According to a report by Sky News, Chaoyang district, Beijing's biggest region and where Sanlitun is located, will continue to conduct daily mass testing of its 3.5 million residents until Wednesday at least.
There is still an obvious attempt to panic the masses into compliance and acceptance of concentration camps aptly named "quarantine camps" and the domination and control of their lives by a sociopathic bunch of tyrants who want everyone to roll over and willingly accept their slavery. Sadly, most have.
The most recent outbreak came just days after the city relaxed its control measures, following a five-week lockdown from late April, where parks, schools, shopping centers, and restaurants were closed, and large sections of the public transport were suspended.

The recent cases – which total more than 300 – are all connected to one superspreader event, where a man visited a dive bar called Heaven Supermarket over the weekend, along with several other nightclubs.

Authorities have warned that the outbreak in Beijing is "ferocious" but have not yet announced city-wide lockdown measures. –Sky News
Many are beginning to understand that there is to be a never-ending cycle of lockdowns, compliance, and control leading to permanent enslavement of humanity under a Chinese-like system.
Shanghai, home to 24 million people, went through two months of strict lockdown before restrictions were lifted two weeks ago.
First Shanghai, Now Beijing: China Goes on Another Lockdown Spree
Shanghai COVID "Outbreak" Worsens Under Lockdown
The ruling class will continue locking people down and tossing them in camps until people stand together and refuse to comply.  We aren't out of the woods in the U.S. yet either. If these sociopaths that rule over people within the borders of the U.S. think they can get away with another lockdown, whether it's monkeypox, COVID-19, or something else, they will do it.