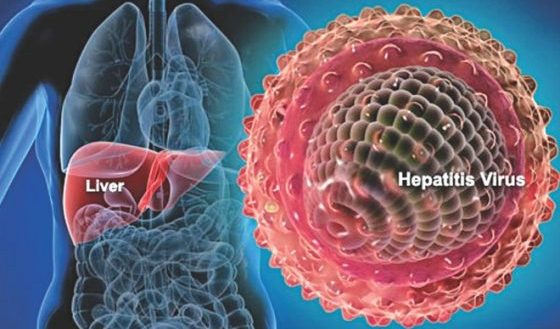 More than 600 Hepatitis A cases have been reported in Southeast Michigan as the outbreak continues to ravage the communities. Public health officials are continuing to see these numbers elevate, and warn that it will continue to worsen as we approach the holidays.
According to Voice News, more than 80 percent of those who have contracted the highly contagious liver disease have required hospitalization. Another 20 people have died after becoming infected with the virus. The Centers for Disease Control and Prevention say that symptoms can be mild or severe depending on the health of the person who contracts the virus. The elderly and those with existing liver conditions are the most at risk. Those infected can be contagious for up to two weeks before showing any symptoms, which include fever, fatigue, loss of appetite, nausea, vomiting, abdominal and joint pain, yellowing of the skin, dark urine and light-colored stools.
The virus is spread through direct person-to-person contact, contaminated food and beverages, and illicit drug use. But this outbreak is difficult for health officials to contain since no common source of the outbreak has been identified, health officials said.  Washing your hands after going to the bathroom and before preparing meals for yourself and others, using your own towels, toothbrushes and eating utensils, and not sharing food and drinks with other people are all good ways to prevent the spread of the disease.
An increased number of hepatitis A cases has been seen in recent months. In the fall of 2016, possible hepatitis A exposure related to frozen strawberries that were recalled nationwide was identified at four locations in St. Clair County and one location in Macomb County. In May, a confirmed case was discovered at the St. Clair County Detention and Intervention Center in Port Huron.

In October, an employee at the Algonac Flaming Grill was found to have hepatitis A, leading local health officials to recommend vaccinations to those who ate at the restaurant between Oct. 6 and 20. The St. Clair County Health Department offered the vaccine at several recent walk-in clinics.

Food workers with the disease have the ability to infect a large number of people rapidly and are encouraged to get vaccinated.

The holidays also pose an increased risk of exposure to hepatitis A as families and friends come together to celebrate. –  Voice News
A national shortage of the vaccine has complicated efforts to contain outbreaks, but the St. Clair County Health Department reports an adequate local supply of the adult vaccine. Health officials state that the best way to prevent contraction of the hepatitis A virus is by getting two doses of the vaccine. Protection will begin two to four weeks after the first injection.  The second injection will offer protection for a longer period of time.