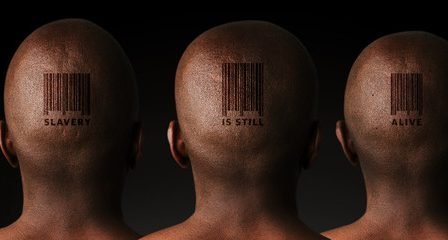 Even though the Biden Administration's "vaccine" mandate was stopped by a federal judge, the totalitarian regime is plowing ahead nonetheless. Not only have the masters asked business-owning slaves to comply with the paused mandate, but they also are going to be depending on traitors to the human race to weed out those who refuse.
The mainstream media is calling these traitors "whistleblowers."
The Labor Department is going to need a lot of help. Yet its Occupational Safety and Health Administration (OSHA) doesn't have nearly enough workplace safety inspectors to do the job.

The 490-page regulation will cover American businesses with at least 100 workers, or about 84 million employees in all. So the government will rely upon a corps of informers to identify violations of the order: Employees who will presumably be concerned enough to turn in their own employers if their co-workers go unvaccinated or fail to undergo weekly tests to show they're virus-free. –CBS News
So the master wants the slaves to rat out other slaves who dare to think they have the right to decide what goes into their bodies. This is getting serious, folks. Especially if you are one of the ones who sees the government as a whole as illegitimate and you know you were born with body sovereignty that no man-made law can take away.
"There is no army of OSHA inspectors that is going to be knocking on employers door or even calling them," said Debbie Berkowitz, a former OSHA chief of staff who is a fellow at Georgetown University's Kalmanovitz Initiative for Labor and the Working Poor. "They're going to rely on workers and their union representatives to file complaints where the company is totally flouting the law." –CBS News
OSHA said it plans to check on compliance with the latter by doing spot-checks of businesses, and will also rely on complaints the agency receives about businesses that aren't following the regulation.
Resisting Tyranny Depends on the Courage to Not Conform
The time to stand together is now. It was actually over 100 years ago, but the illusion of freedom is irrevocably shattered and unless we come together as human beings this will not improve. Stay alert and aware of what's going on. If we make it to January 4th (the date of the mandate) expect a wave of anger as people who refuse to comply lose their jobs. We need to be ready to help our loved ones who have to make the tough choice and it's up to us to choose which path we'll take: slavery, or morality.