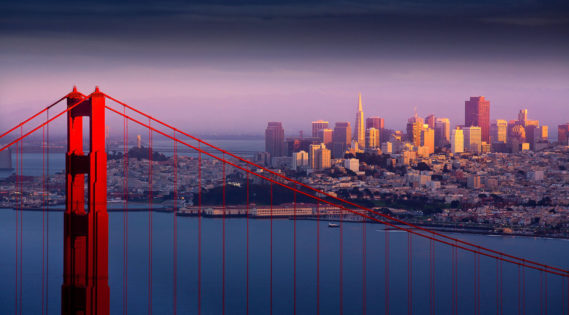 San Francisco, California, one of the world's most expensive places to live is now covered in human fecal matter. It's gotten so disgustingly bad, that the city has had to deploy a "poop patrol" to control the waste after residents complained.
San Francisco has established "Poop Patrols" to deal with the human feces that's contaminating the sidewalks in one of America's wealthiest cities. Sometimes there is so much human poop littering the city, the streets are almost impassable. "Poop Patrol" will begin its disgusting work today in the afternoon. By that time, piles of human feces tend to become rather visible. According to RT, the poo crew will travel in a vehicle equipped with a steam cleaner and rid the streets of the mess. "We're trying to be proactive," explained Public Works Director Mohammed Nuru. "We're actually out there looking for it."
Doing everything we can to make sure sidewalks are clear for pedestrians. pic.twitter.com/iRH3ZITOWg

— Mohammed Nuru (@MrCleanSF) August 13, 2018
Nuru said the city will spend about $750,000 to search for and clean up human waste. "So, what happens is we're going to take one of those crews out and try to get ahead of those calls and look for these locations so that hopefully we can get less numbers of calls coming in," he told KTVU.
Around 65 complaints regarding sidewalk poop are made by San Francisco residents every day. Ironically, the city of San Francisco, which is known for its skyrocketing housing prices, has only 22 public toilets.
As a part of a multi-million dollar effort called Pit Stop, the public toilets are open only until late afternoon or evening. So, at nighttime, there is only one option for homeless people to relieve themselves when urgently required and that's become the public sidewalks.  Some of the waste on the streets also comes from dogs, as their owners fail to pick up after them, but it's become a bigger issue with humans than animals.
https://www.shtfplan.com/headline-news/californians-flee-the-state-in-droves-over-taxation-and-housing-costs_03202018
The mayor of San Francisco, London Breed, had been taking unannounced tours to check out the city's streets before she teamed up with Public Works to establish the "Poop Patrols." Breed said she had "to deal it with myself in front of my home," which was "not a pleasant feeling."
Earlier this year, residents had demanded that city authorities take to the streets themselves to remove the "sh*t, poop and excrement" from the public areas affected. "[A] homeless encampment is blocking [the] sidewalk and creates a health hazard [with] trash and feces. Please move them, and send a cleaning crew. Sidewalk is impassable, forcing pedestrians into the street," read one municipal complaint. And there were many just like that one that spurred the city to spend even more money to clean up the mess.
San Francisco's battle with homelessness spurred by the ever-expanding socialist policies enacted by the state's political elites has created a rather disgusting environment for those who can still pay the high cost of living there.
According to statistics reported by Fox News, San Francisco in recent years is reported to have spent $241 million and $275 million from annual budgets on homeless outreach services and programs, most of which, according to the San Francisco Chronicle, involve supportive housing units that get people off the streets. And for the first time, the city's overall budget this year will top $11 billion, the Chronicle reported, pushing the ever increasing burden of the city's socialism back on the taxpayers.