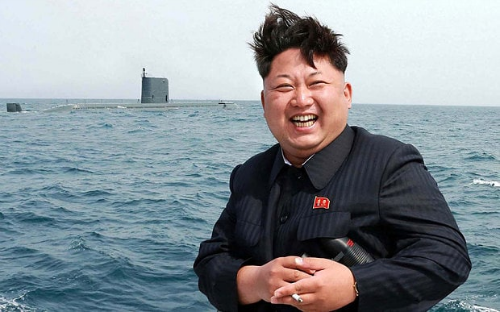 Once you understand how unsustainable socialist and communist systems are, there's only one thing left in those societies to marvel at. You have to admit that they often have substantial longevity. Command economies tend to defy all expectations, and last a lot longer than you might expect.
One reason why is that they're inherently authoritarian. You can make almost anyone go along with a maddening system for years if you put a gun to their head. However, there's another reason why these systems cling to existence long after they should have been put down. They often fund themselves, albeit secretly, through capitalist means.
That's certainly the case with North Korea, which has been funding its nuclear program for years with an offshore company. Glocom, which is a global arms company operating out of Malaysia, has in recent months been found to be nothing more than a front company for Pan Systems Pyongyang, a government run enterprise in North Korea.
Malaysia was mainly used by Pan Systems Pyongyang as a "base for its key representative abroad." There is also suggestion that Malaysia played a role as a transshipment or transit hub, with a shipment of radio gear being seized on route to a phantom end user in Thailand in 2011. The network was active recently – with a new Glocom website advertising new products in January 2017, and the seizure of Glocom radio equipment on route from Beijing to Eritrea in July 2016. A recent Glocom brochure alleged that the company takes $10 million annually from transactions in over 50 markets.

A second case involved Kay Marine, a boat builder sanctioned by the U.S. State Department in 2016. Despite no signs of North Korean connections in registry documents, the open source record suggests otherwise. A 2011 YouTube video, after a few minutes of marketing benign civilian vessels, appeared to turn into a fully-fledged marketing video for North Korean-designed military craft. Included were a variety of torpedo boats, semi-submersible vessels, and a Yono-class miniature submarine.
But North Korea doesn't just make millions of dollars by selling arms to foreign governments. The regime has also been caught running an insurance company in the UK.
The UK has frozen the assets of a North Korean company based in south-east London after claims it funnelled cash to Pyongyang's nuclear weapons programme.

The Korea National Insurance Corporation (KNIC) is registered at a property in Blackheath. The EU has already imposed sanctions against the company, which it describes as "generating substantial foreign exchange revenue which is used to support the regime in North Korea". The move by Brussels followed an UN resolution.

The EU warned: "Those resources could contribute to the DPRK's nuclear-related, ballistic missile-related or other weapons of mass destruction-related programmes."
And since the collapse of the Soviet Union, the North Korean government has opened over a hundred restaurants around the world.
As Korean food has risen in popularity around the world, Pyongyang has opened a number of state-run restaurants in other countries. And while these restaurants may function as a form of soft power, promoting North Korea around the world, their immediate aim is more simple: They provide hard cash for the financially isolated Hermit Kingdom.
This is the one of the most important things people need to know about communist regimes. While they talk a big game about radical equality, and leave their citizens to starve under their hellish state run economies, these regimes stay afloat by dabbling in free markets. It's one of many revenue streams they rely on to keep the lights on.
So it's safe to say that the people who run these governments know damn well that capitalism works, because they run successful businesses in capitalist spheres away from their borders. They know what they could do to lift their citizens out of poverty, and choose not to implement it. And why is that?
That's the dirty little secret about command economies (or at least, it's a secret to brainwashed leftists all over the world). Communism isn't about equality. It's about control.