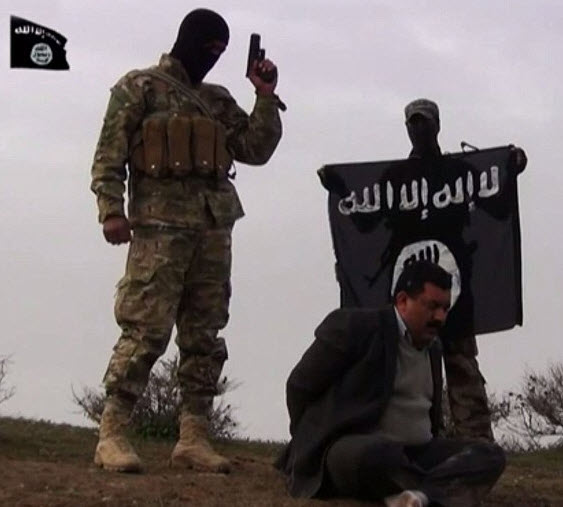 This article was written by Tyler Durden and originally published at Zero Hedge.
Editor's Comment: When it's true, it's true. Monsters are created to suit the needs of those who fuel their legends and feed off the fear they generate. For the United States and its allies, ISIS is the raison d'être for their intervention in the Middle East, which appears to be indefinite in length and which readily spreads to any given country throughout the region. Of course, it's real bad in Syria and Iraq, that's why western arms, equipment and cash flow steadily to their mercenary forces.

Fighting terrorism gives cover for attempting regime change. Is it any surprise that ISIS was created by the White House, the Pentagon, the State Department and the intelligence agencies of our partners?
Of course Obama and Hillary are parents to this creature… Trump is only being honest on this one.
Trump Accuses Obama Of Being The "Founder Of ISIS; Crooked Hillary Clinton Is The Co-Founder"
by Tyler Durden
Following yesterday's comments by Hillary Clinton that Trump is "inciting violence", we were expecting Trump to promptly ratchet up the war of words, and he did not disappoint when pivoting back to Hillary, and Obama's, foreign policy, he said that Obama "founded" ISIS, a statement that has already incited angry rebuttals from the media even if it confirms what a secret Pentagon report revealed last May according to which ISIS was created by the US as a "tool to overthrow the Syrian president."
"ISIS is honoring President Obama," he said during a rally in Fort Lauderdale, adding that "He is the founder of ISIS. He founded ISIS." He did not spare Hillary either: "I would say the co-founder would be 'Crooked' Hillary Clinton," Trump added of his Democratic rival.
Donald Trump calls President Obama the 'founder of ISIS' and Hillary Clinton its co-founderhttps://t.co/0VEZ9zBE6o

— FOX & Friends (@foxandfriends) August 11, 2016

Trump criticized Obama's decision to withdraw U.S. military forces from the Middle East and leaving behind a void ISIS could fill.
"We should never have gotten out the way we got out," he said. "We unleashed terrible fury all over the Middle East." Alternatively, one can argue that the US should have never gotten in but that debate is beyond the scope of this post.
"Instead of allowing some small forces behind to maybe, just maybe, keep it under control, we pulled it out," the GOP's presidential nominee added.
"Then Obama came in, and normally you want to clean up and he made a bigger mess. We're not respected. We're laughed at all over the world."
Trump made similar comments last week, when he called Clinton the "founder of ISIS" and said "she should get an award from them."
Read more:
U.S. Refuses to Bomb ISIS Targets: "Can't Get Clearance Even With a Clear Target in Front of Us"
As Trump Nominated, Christie Calls for Prosecution of Hillary At Convention: "Lock Her Up"
As Hillary Steals the White House, Five More Added to "Clinton Body Count"
U.S. Spy Exposed By Unsecured Emails Now Executed By Iran: "Hillary's Server Now Has Its First Dead Body"