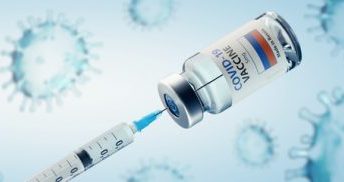 It's still 2020, and you cannot make this stuff up.  A nurse who has already taken the COVID-19 vaccine has tested positive for the COVID-19 virus over a week after taking the vaccine that is allegedly supposed to prevent this "disease".
According to a report by NCTV, Matthew W., a nurse at two different local hospitals, said in a Facebook post on December 18 that he had received the Pfizer vaccine. He went on to tell the ABC News affiliate that his arm was sore for a day but that he had suffered no other side-effects. Until now.  Now, the side effect of the COVID-19 vaccine appears to be COVID-19.
Six days later on Christmas Eve, he became sick after working a shift in the COVID-19 unit, the report added. He got the chills and later came down with muscle aches and fatigue.

He went to a drive-up hospital testing site and tested positive for COVID-19 the day after Christmas, the report said.

Christian Ramers, an infectious disease specialist with Family Health Centers of San Diego, told the ABC News affiliate that this scenario was not unexpected. –NCTV
So did the World Health Organization doctor finally tell the truth?
WHO Chief Scientist: There Is NO EVIDENCE That The Vaccine Will Prevent Infection
If you've been paying attention, you know by now that this vaccine has nothing to do with health or prevention of disease, and everything to do with control and manipulation of the mass of humanity.
But the authoritarians say that the nurse just needs a second shot of this DNA altering vaccine and then he'll be protected from COVID-19.  "We know from the vaccine clinical trials that it's going to take about 10 to 14 days for you to start to develop protection from the vaccine," Ramers said. "That first dose we think gives you somewhere around 50%, and you need that second dose to get up to 95%," Ramers added.
Notice the use of the words "we think"? They don't know. And they don't care. They just need everyone to line up for two shots. Anyone who somehow still believes this vaccine was created for a statistically irrelevant virus to protect them from the .05% chance of dying so they can have a much bigger chance when taking this vaccine may be a lost cause at this point.  If you haven't figured this out yet, you may never do so.