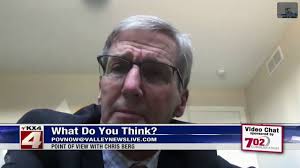 Scott Jensen, the doctor and senator from Minnesota, who blew the whistle on the government's gross over-exaggeration of COVID-19 deaths is being investigated. Jensen shared documents proving Health and Human Services demanded healthcare workers list as many deaths as possible as COVID-19 deaths, whether they were tested or not.
Not that the tests matter anyway with a 50-80% (depending on the study) false-positive rate. Jensen is now under investigation after someone complained about him sharing the fact that the government needs to count as many deaths in the United States as possible as COVID-19. We featured Jensen when he first broke the news a few months ago:
BOMBSHELL: MN Senator Reveals HHS "Coaching Document" On How To OVERCOUNT Coronavirus Deaths & Cases
He was not the only doctor who blew the whistle either. There's now a running joke that if you fall out of an airplane without a parachute, you'll be labeled a COVID-19 death. Jensen says he knows he's being targeted for sharing this information with the public.
In a viral Facebook video, Jensen revealed the Minnesota Board of Medical Practices is formally investigating two complaints lodged against him.
"That was hard, the fact that a licensing board could be used as a weapon," Jensen told KARE. "And then the fact that you don't get to know your accuser. And this has nothing to do with patient care, this has to do with public comments."
The medical board, by law, must investigate both complaints but can't legally divulge the names of those who lodged them. In fact, the board isn't even allowed to confirm the existence of a complaint or investigation unless it ends with some type of disciplinary action. –KARE11
"If this can happen to me, it can happen to anyone," Jensen says. "But I should have seen it coming." There is a systematic purge of anyone who's speaking against the totalitarian takeover we are living through.

"Truth is treason in the empire of lies." –Ron Paul

We are being lied to and those who speak out are being silenced and having dictatorial actions taken against them.  There's only one narrative that's allowed, and it's the narrative of the government (ruling class) who is helping the globalist elitists usher in the New World Order by using the mainstream media to push propaganda on the unsuspecting and largely still sleeping public.

[DISPLAY_ULTIMATE_SOCIAL_ICONS]