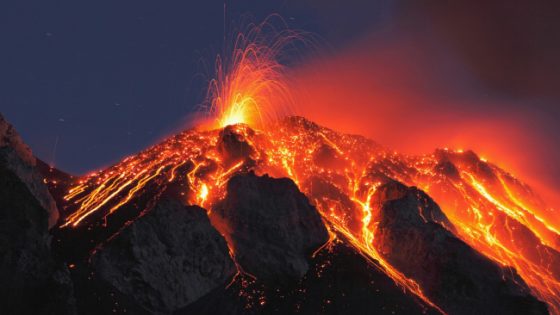 Following North Korea's sixth nuclear test, nations across the globe are ramping up defense systems and bracing for the worst. But it isn't only radioactive risks scientists are worried about now. North Korea's nuclear tests could disturb mountains in the Changbai range, along with the still-active Mt. Paektu, triggering the first eruption since 1903.
"I was a member of the NASA Advisory Council on Planetary Defense which studied ways for NASA to defend the planet from asteroids and comets," explains Brian Wilcox of Nasa's Jet Propulsion Laboratory (JPL) at the California Institute of Technology. "I came to the conclusion during that study that the supervolcano threat is substantially greater than the asteroid or comet threat."
According to Newsweek, Chinese authorities closed part of their border as radiation fallout fears intensified in the wake of North Korea's sixth test. China has limited access to a nature reserve on its border with North Korea after a mysterious series of seismic shakes at the rogue nation's nuclear test site were detected less than 10 minutes after it conducted its latest test, which also triggered a sizable tremor. The severity of the tremors prompted Beijing to close the site over fears that underground detonations by the North Koreans at a facility near Punggye-ri could lead to rockslides, or worse, trigger an eruption of the active "supervolcano" Mount Paektu, according to Disclose.tv.
The volcanic site, which is sacred to North Korea,  is located right on its border with China. China's closure is in effect for a 70-mile-radius around the detonation site. A blast from this supervolcano could be catastrophic, with ash traveling thousands of miles, potentially causing hundreds of thousands of deaths.
A new article in scientific journal Nature's Scientific Reports states that "an underground nuclear explosion test near an active volcano constitutes a direct threat." Scientists wrote that it could "disturb the magma chamber of a volcano, thus accelerating the volcanic activity," scientists argue. –Zerohedge
Zerohedge reported, that the US Geological Survey estimated that the second burst of seismic energy, only eight and a half minutes after the detonation, had a magnitude of 4.1; the detonation itself registered at 6.3. While satellite images do show signs of structural collapse, the movement of rock more closely resembles a landslide.
North Korea is hardly alone in facing a potentially deadly eruption. Recently, NASA scientists have spoken out about the threat of super volcanoes and the risky methods that could be used to prevent a devastating eruption, any one of which could be a deadly extinction level event.