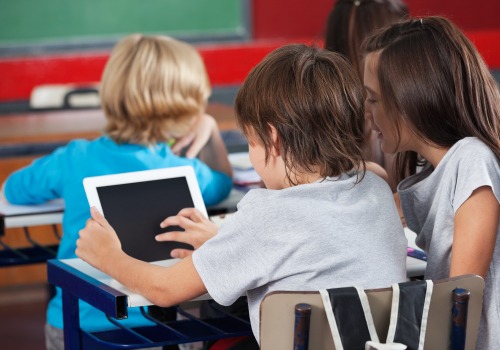 There's a good reason why some college departments are riddled with social justice ideologues, and others are not. It's because these beliefs are completely illogical, so they can only thrive in subjects that are open to interpretation. So if you went to college and took a class for liberal arts, gender studies, or sociology, you're far more likely to run into politically correct nonsense than if you took a class in say, astrophysics. It's hard to insert emotionally charged drivel into a subject that is relatively cut and dry.
Of course, that doesn't mean that the social justice warriors in academia won't try to infiltrate every class, no matter how silly it makes them look. For instance, two education organization known as Teach for America and EdX have partnered to create a six week math course titled "Teaching Social Justice through Secondary Mathematics."
Unveiled earlier this month, the course aims to teach math instructors how to craft lesson-plans that incorporate social justice in order to raise their students' awareness

"Do you ask students to think deeply about global and local social justice issues within your mathematics classroom?" a course overview asks. "This education and teacher training course will help you blend secondary math instruction with topics such as inequity, poverty, and privilege to transform students into global thinkers and mathematicians."

According to the website, the course can even help students to learn math, because while many aspects of middle- and high-school math "can seem abstract to students," the developers claim that "setting the mathematics within a specially-developed social justice framework can help students realize the power and meaning of both the data and social justice concerns."
But the syllabus for this course takes the cake. Half of it doesn't even sound like it has anything to do with math.
Week 1:  Course Orientation & Survey of Social Justice Issues
Introduction to course and survey of a selection of social justice issues.

Week 2: Understanding Your Social Justice Topic
Focus on researching and understanding the multiple facets of your chosen social justice issue.

Week 3: Let the Math Tell the Story
Identify the various data sets that exist around your social justice topic. Let the data inform the mathematics.

Week 4: Constructing the Lesson
Write the activity. This includes developing the student narrative and considering displays of data.

Week 5: Refining and Testing the Idea
Complete the activity. Gauge resultant versus intended takeaways. Gather feedback.

Week 6: Using the Course In Class & Course Wrap-Up
Use the activity you developed in your classroom or consider the implications of using one of these activities in a math classroom. This week also includes the course wrap-up.
Believe it or not, the idea that social justice beliefs would find their way into the math world was predicted not too long ago. In 2015, an Australian comedian by the name of Neel Kolhatkar created this darkly humorous video on what classrooms would like, if political correctness was ever allowed to run amok.
I want to say that political correctness will never get that bad, but now I'm not so sure.