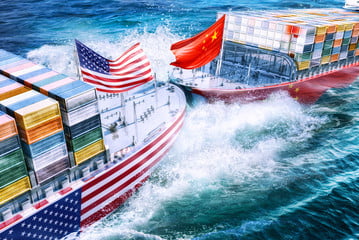 According to a new National Bureau of Economic Research paper, "approximately 100 percent" of the costs associated with the tariffs on Chinese goods have fallen onto American consumers.  It's a simple economic fact that those at the bottom of the production hierarchy (the consumers) will pay to cost increases for any reason.  Tariffs are no exception.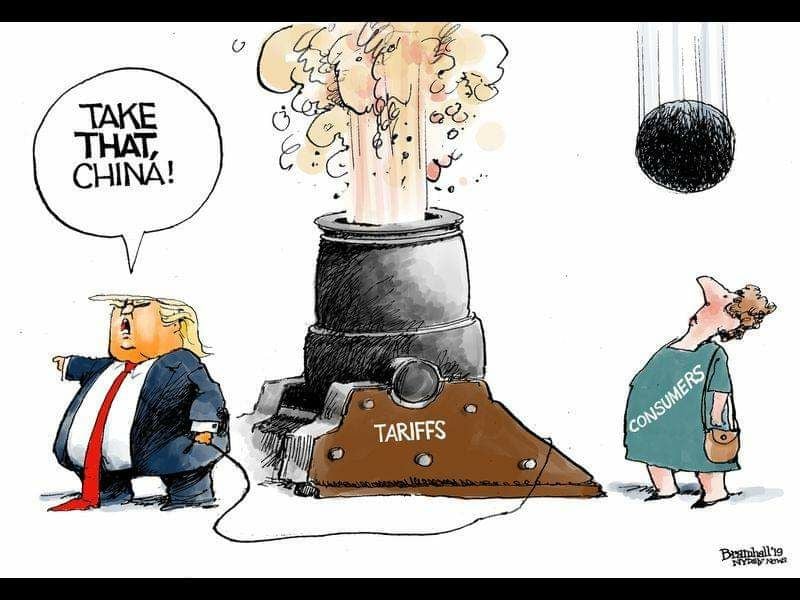 Research is consistently showing that the finite laws of basic economics don't get broken. In fact, the more government meddling in the issue, the worse it's getting.  Free trade should be a human right, but governments of the world have taken it upon themselves to squash the freedom to trade with others for power and political gain.
President Donald Trump has repeatedly and falsely claimed that China and other nations have paid the tariffs he levied on thousands of products over the past two years. But "approximately 100 percent" of those costs have fallen onto American buyers, according to a new National Bureau of Economic Research paper.
https://twitter.com/realdonaldtrump/status/1125069835044573186?lang=en
"Using another year of data including significant escalations in the trade war, we find that US  tariffs continue to be almost entirely borne by US firms and consumers," the economists — Mary Amiti of the Federal Reserve Bank of New York, Stephen J. Redding of Princeton, and David E. Weinstein of Columbia University — wrote in a paper that was circulated this week.
According to Business Insider, a 10% tariff is associated with about a 10% drop in imports for the first three months, according to economists, and this relationship becomes more intense as time goes on. So the effects of tariffs, which were increased this fall, may have not yet come to fruition. "The continued stability of import prices for goods from China means U.S. firms and consumers have to pay the tariff tax," New York Federal Reserve economists Matthew Higgins, Thomas Klitgaard, and Michael Nattinger wrote in a November study.
And it isn't like this should surprise anyone.  If costs go up (mandated minimum wages, tariffs on imported materials, forced compliance with regulations, etc.) that cost is paid by someone.  If a company wants to stay in business, they must either cut costs by eliminating jobs, lower costs by lowering the quality of the product or pass the cost onto the next buyer. It is not a difficult concept, and yet we have people so blinded by their love for Donald Trump that they will push logic and economic law aside and say "to hell with the free market" all for a false "win" against a manufactured enemy.
We truly live in strange times.