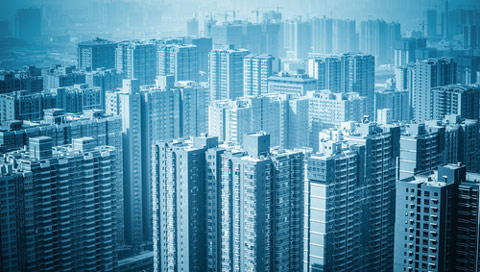 There just isn't a lot of good news here.
The middle class is still struggling for something tangible, but things remain pretty frustrating for most people.
It could actually feel like things are going in reverse… and that each piece of economic interaction squeezes just a little bit harder.
via the Washington Examiner:
A new report on the economy finds that productivity growth is at a 50-year low and that much of the positive talk about the nation's financial situation in the last election, much of it coming from the administration, was a lie.

The report from the U.S. Council on Competitiveness and Gallup finds that for many, the economy is in reverse despite claims that there is an active recovery ongoing, complete with new jobs.
The report makes clear that Obama Administration propaganda and media claims that a recovery is underway were carefully-coordinated lies… quite simply, there is no recovery and things are getting worse all the time for America's swelling numbers of working poor:
 The study finds there is no recovery. Since 2007, U.S. GDP per capita growth has been 1," according to Gallup Chairman Jim Clifton.

[…] "productivity growth is in a serious multi-decade-long slump that is dangerously close to stalling completely."

The executive summary hits the worst of the news.

"The people are right. The economy is not working well. But the problems did not start with the Great Recession. For decades, the nation's income, measured as GDP, has barely grown overall; on a per capita basis, median household income peaked in 1999; the subjective general health status of Americans has declined, even adjusting for the aging population; disability rates are higher; learning has stagnated; fewer new businesses are being launched; more workers are involuntarily stuck in part-time jobs or out of the labor force entirely; and the income ranks of grown children are no less tied to the income ranks of their parents," said the report titled No Recovery — An Analysis of Long-Term U.S. Productivity Decline.
This trends have all been punishing the middle class. Ideology, stubbornness and a disregard for the lives of the Americans who have to live with it have allowed the Obama team to look the other way, and make-pretend that their failed policies are shining up the nation.
Back in reality, things are crumbling, and the people need a way out very soon.
Federal Reserve monetary policy has made systematic changes that will be hard to undo, but the glut of cheap money has become ineffective, and officially, recognized as counter-productive.
The American middle class has been washed out; their collective dreams have been discounted, and their very way of life has been threatened, and taken out from under them.
While you were snoozing… the bankers took charge, and they sold you a lie to keep you passive and submissive.
Read more:
Not Wealthy Enough To Meet Skyrocketing Rates, "Middle Class Is Being Crushed By Obamacare"
Gallup: If Small Businesses Keep Dying "We'll Lose the Whole Middle Class"