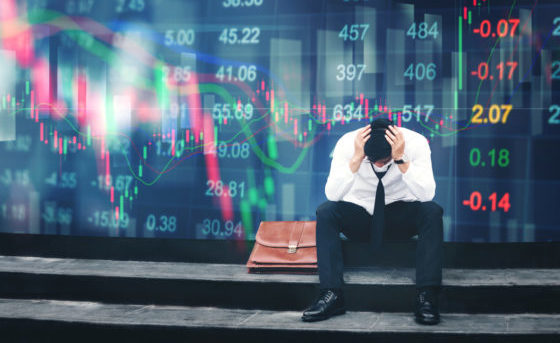 Morgan Stanley is encouraging everyone to enjoy the current economic situation while we still can.  According to the investment bank, stocks will plunge again and another market storm is coming.
The S&P 500 will soon suffer a retest of the lows from Christmas Eve because of shrinking earnings estimates and mounting economic concerns, investment bank Morgan Stanley warned in a Monday report titled "Don't fear a potential recession; Embrace it." But many are stuck living paycheck to paycheck and any market recession could be the tipping point for everyday Americans.
"Should the hard data deteriorate further, as we expect, we think the market will quickly return to pricing in a recession and rate cuts," wrote Michael Wilson, Morgan Stanley's chief U.S. equity strategist. According to CNN, Wilson was among the few on Wall Street who correctly predicted the recent market downturn, though even he was surprised by how quickly it happened.  "We think the odds of an earnings and economic recession have increased materially," Wilson wrote in his report.
The Dow has spiked more than 2,100 points, or about 10%, since Christmas Eve. Fears of a recession have faded thanks to progress on U.S.-China trade talks, soothing words from the Federal Reserve and a very strong December jobs report.
Even though stocks have rebounded nicely, some red flags persist. For instance, numbers released on Monday show China suffered its biggest drop in exports in two years in December as global growth slowed. Germany's economy grew last year at the weakest pace since 2013.

Meanwhile, the once-booming junk bond market has slowed to a near-halt. And last week. Macy's suffered its worst day of trade ever after reporting weak holiday sales and dimming its outlook. –CNN
Wilson further said the United States is "in the midst of a fairly steep and broad" negative earnings revision cycle and 2019 margin estimates have already contracted by the most for this time of the year since 2008. "The fundamentals remain murky at best with earnings visibility deteriorating," Wilson said in writing. "We don't know if an economic recession is coming or not," Wilson wrote. However, he said that if there is a recession, it will likely be "shallow and brief" like the 1990 downturn.
https://www.shtfplan.com/headline-news/how-prepare-for-an-economic-downturn-go-debt-free-in-2019_01032019