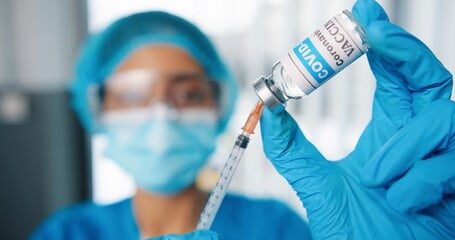 Morgan Stanley has become the latest business to require employees to take the experimental gene therapy shot, falsely being called a "vaccine" as a condition to return to work in New York. It appears Morgan Stanley is taking full advantage of the federal government's "green light" allowing firms to "incentivize" workers to get vaccinated.
Although this sounds like more of a punishment than an incentive. Yet, we know that's coming too.  Medical journals told us as much back in October that those who refuse the COVID-19 shot should be "punished harshly."
Federal Government Want Employers To "Incentivize" Workers To Get The COVID Jab
All full-time, part-time, contractors, clients, and visitors will soon be required to provide evidence that they're fully vaccinated starting next month.

All employees, contingent workforce, clients, and visitors at any of Morgan Stanley's New York offices in NYC and Westchester County will be required to attest to being fully vaccinated to access Morgan Stanley buildings beginning on July 12, according to a memo, which was signed by Morgan's chief human resources office Mandell Crawley.

The rule will apply not only to employees, but to clients as well, in the firm's New York headquarters, according to the Financial Times, which broke the news Thursday evening.

"Starting July 12 all employees, contingent workforce, clients and visitors will be required to attest to being fully vaccinated to access Morgan Stanley buildings in New York City and Westchester," said the memo, signed by chief human resources officer Mandell Crawley. –ZeroHedge
According to the FT, Morgan Stanley's vaccination policy is the most strict among the biggest Wall Street banks, which have been at the forefront of the push to convince workers to return to the office. Goldman Sachs has already made it compulsory for staff to disclose their vaccination status, but unvaccinated staff are permitted in buildings as long as they wear masks and practice social distancing.
More than 70% of adult New Yorkers have received at least one dose of the vaccine and the state has rolled back the vast majority of its plandemic-era restrictions. But now, come the vaccine restrictions.  Only those who willingly take this experimental gene therapy will be allowed to participate in the system of slavery currently being constructed around us while most ignore it outright.