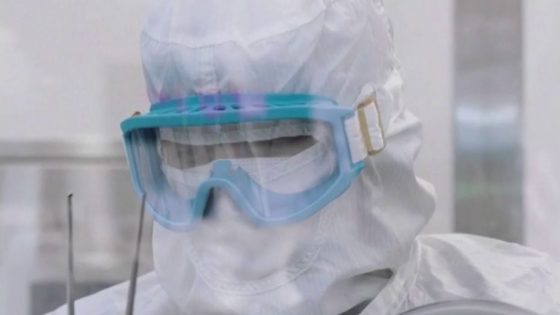 A California mother of three has survived COVID-19 after being given an experimental drug called "leronlimab." Fifty-five-year-old Samantha Mottet tried to manage her symptoms at home, but her condition worsened and she was admitted to UCLA Medical Center.
Leronlimab is an HIV treatment that the Food and Drug Administration has approved as an emergency investigational new drug, which means doctors must get the FDA's approval in advance for each individual patient before using the drug. It worked for Mottet, who is home and recovering with her family.
CytoDyn's drug, leronlimab, has a unique mechanism of action that quiets the cytokine storm in patients. This was demonstrated in the compassionate use patients' blood tests. Dr Lalezari revealed in a Superstock Live presentation that its compassionate use results showed that "a great majority of patients are starting to show improvement within two to three days of the first dose."  There was a consistent change in biomarkers by day three whereby the IL-6 levels returned to normal, the CD4/CD8 ratio improved, and there was a notable decrease in serum viral load.  In addition to these biomarkers, CytoDyn was measuring the levels of Rantes (CCR5) and discovered a trend that in mild to moderate COVID-19 patients it was elevated about 5 fold and in severe to critical patients the number was elevated 100 fold over normal levels.  The discovery of the pathogenesis of the disease was spelled out in the preprint article calledDisruption of the CCL5/RANTES-CCR5 Pathway Restores Immune Homeostasis and Reduces Plasma Viral Load in Critical COVID-19.  Dr. Patterson labeled COVID-19 a "Rantes disease."  This journal article is currently under peer review.  –Big Pharma Journal
The fact that most patients are not allowed to choose whatever method of treatment they'd like in the "land of the free," is causing harm to the medical community.  People are losing trust in those who are supposed to be there to help them. All of this is culminating in what will be a mandatory vaccine agenda.
According to a WHO Agenda 2030 update from April titled "Immunization Agenda 2030: A Global Strategy to Leave No One Behind:"
IA 2030 envisions a world where everyone, everywhere, at every age, fully benefits from vaccines to improve health and well-being.
Immunization is playing a critical role in achieving the Sustainable Development Goals (SDGs). Immunization reaches more people than any other health and social service, making it the foundation of primary health care systems and a key driver toward universal health coverage. This makes immunization critical to SDG3 – to ensure healthy lives and promote well-being for all at all ages. Because health is so fundamental to development, IA2030 will also contribute—either directly or indirectly—to 13 of the other SDGs.
The good news is that Americans are figuring out that natural treatments and remedies not approved by the FDA are being hidden from them and they are all but forced to use what Big Pharma has to offer. This is causing a majority of people to wake up to the damages being done to them by their own governments in the name of healthcare. They have been hiding cures and feeding us pills for "symptom management."
People deserve the choice to use leronlimab, hydroxychloroquine, reiki healing, or any other method of treatment. The elimination of choice is destroying people's ability to take their health into their own hands.
As we wake up more people to the damages the ruling class had done, not just to our freedom, but to our health as well,  for centuries, more people will begin to see the chains they've been put in. When that happens, we will end up with a world full of liberty and freedom. But we all need to open our eyes.
The Great Awakening: Our Future Will Be One of Liberty, Freedom, and Peace