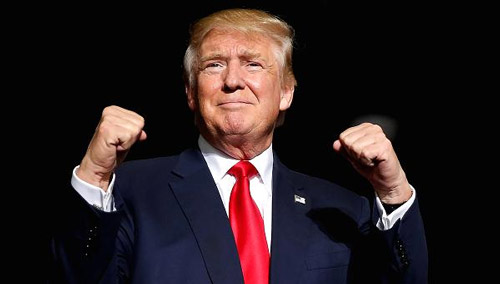 Think you know what the Trump years will bring?
Probably none of us can guess what is really going to happen. Love or hate Trump, the chances are pretty good that the next four years will be some of the most chaotic that the United States has ever seen.
The resetting of the economic landscape, and the further deterioration of the social fabric will weigh heavily over American affairs, while the country watches the spectacle of a president who could insult his way to the top, and possibly outweigh the intelligence and establishment groups in power behind the throne.
Riots and other forms of violence, economic breakdown and great wins and losses during the reversal and change in direction of fiscal policy will throw a monkey wrench into everything – and, "throw gasoline on a fire."
Those who brought Trump to the forefront of American politics though 'throwing Trump was a molotov cocktail'… and chances are that they are right.
Wild cards are everywhere – Trump, Putin, the Fed, the CIA, Israel and the fate of the middle east. Nothing will be predictable, and the true course of events may only be evident in hindsight.
With Trump, there are those who are trying to catch a spark… is revolution, civil war and unrest around the corner?
As this video from Storm Clouds Gathering explains:
Read more:
Five Predictions For The Trump Presidency That Should Keep You Awake At Night
The End State: 5 Triggering Events That Would Place the U.S. Under Martial Law