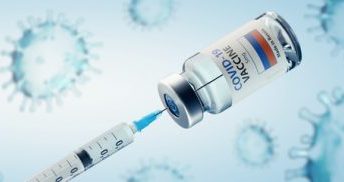 Moderna has announced that their COVID-19 vaccine is 95% effective, and word of that caused their stock to skyrocket. This news comes just one week after Pfizer and BioNTech said their shot was more than 90 percent effective.
Pfizer has already begun mass production of its vaccine anticipating an emergency use authorization. The results from the Phase 3 study also indicated Moderna's vaccine can help ward off "severe cases of the virus", a key development as the United States allegedly grapples with a record-setting surge in infections and hospitalizations.  This is the mainstream media's mass panic-induced "third wave" that they have been fear-mongering over.  The goal appears to be to panic people into takin this concocted injection and lockdown to make sure small businesses go under. 
The so-called interim analysis "has given us the first clinical validation that our vaccine can prevent COVID-19 disease, including severe disease," Moderna CEO Stéphane Bancel said in a statement, calling the results a "pivotal moment" in the vaccine's development.
Whether that's true or not is up for debate. We are being asked to take the mainstream media and Big Pharma's word for it.  Not surprisingly though, the announcement sent Moderna's stock price soaring more than 12 percent in premarket trading to $100.33 as of 7:19 a.m.  It isn't about money or control though… just ask the media.
Massachusetts-based Moderna said it will ask the US Food and Drug Administration for emergency approval of the shot "in the coming weeks" after it collects more data on the vaccine's efficacy and safety. Pfizer has similarly said it could seek an emergency use authorization by the end of the month.

Moderna released the results after an independent safety board examined data from 95 participants in the 30,000-person study who contracted COVID-19. Just five of those 95 patients had received both doses of the vaccine before catching the virus, while the other 90 had gotten a placebo, the company said.

Eleven of those sick participants developed severe cases of coronavirus, but none had received the vaccine, a sign that the shot is effective at preventing serious infections, according to the company. –The New York Post
But only 5 got the vaccine…5. This is a serious facepalm moment, and people really need to start understanding what's being said here. This is not proof of anything, let alone a 95% effective rate. The lies are coming at us so fast now, it's almost impossible to keep up.
Stay alert and prepared.  More is coming. We need to brace ourselves.