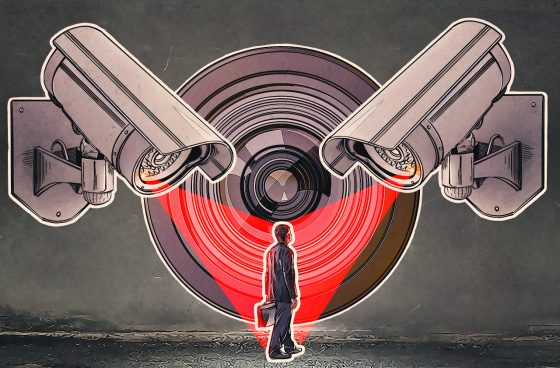 A devious process known as "parallel reconstruction" lurks behind many cases being brought to trial in America these days. It's actually a mass surveillance tool for the government and it violates the rights of every single person in the United States.
"Parallel reconstruction" is when law enforcement uses secret surveillance techniques to try to find evidence. Then they try to seek it out again making it look like they didn't violate rights by being intentionally vague about where they got their evidence, suggesting it wasn't so nefarious.  Devices like Stingrays are often used by law enforcement in "parallel reconstruction." Stingrays are devices that behave like fake cellphone towers, tricking phones into believing they're pinging genuine towers nearby. By using the device, cops can determine a suspect's precise location, outgoing and incoming calls, and even listen in on a call or see the content of a text message. Real cell phone towers just aren't that accurate. And all of this is being done without consent or the knowledge of most of the American civilians.
Hemisphere, a massive telephone-call gathering operation revealed by The New York Times in 2013, is one of the most well-documented surveillance programs that government officials attempt to hide when they use parallel construction. The largely secret program provides police with access to a vast database containing call records going back to 1987. Billions of calls are added daily.

In order to create the program, the government forged a lucrative partnership with AT&T, which owns three-quarters of the US's landline switches and much of its wireless infrastructure. Even if you change your number, Hemisphere's sophisticated algorithms can connect you with you new line by examining calling patterns. The program also allows law enforcement to have temporary access to the location where you placed or received a call. –Wired
Joe Joseph from The Daily Sheeple says this is just a way for the government to hide from the scrutiny of the public.
A new report released by Human Rights Watch Tuesday, based in part on 95 relevant cases, indicates that law enforcement is using parallel construction regularly, though it's impossible to calculate exactly how often. And it's extremely difficult for defendants to discern when evidence has been obtained via the practice, according to the report.
"Really, it's just a matter of how many times they can get away with it," Joseph says of parallel construction. "And you also have to wonder: how many times has the use of Stingray actually tied their hands to the fact that they know a crime is being committed. They see it happening, they can't do anything about it because it would tip their hand that they are using this thing."
Joseph urges defense attorneys to push for the means with which evidence was obtained. Because more likely than not, these cases are "victimless crimes" and a defendant will be let off to protect the secret rights-violating programs used by law enforcement to convict.