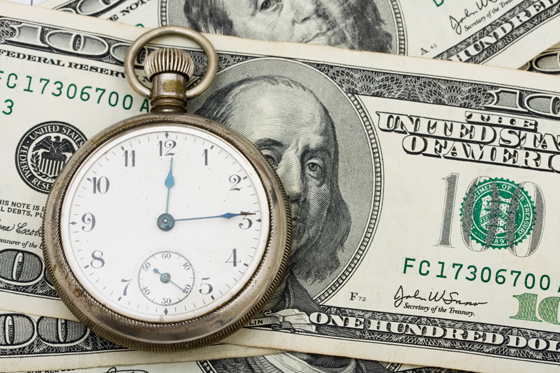 A majority of the ultra-wealthy Americans are seeing the possibility of a recession by 2020 and they are taking steps to prepare themselves now.  Many are hoarding cash and others are shifting their portfolios to protect themselves and their wealth when it finally hits the fan.
A UBS survey of 360 global family offices with an average family wealth of $1.2 billion, gave some insight into how the wealthy are treading in the current economic environment.  The survey showed that 55% of family offices see a recession by 2020 and in order to mitigate risks and lessen the effects of an economic downturn, 45% of them are already adjusting their portfolios, including shifting to bonds and real estate, while 42% are increasing their cash reserves.
"We are very cautious, even now with the market we don't feel very comfortable," said a survey respondent who is a managing partner at a multifamily office in North America, according to CNBC. 
An ongoing trade war between the United States and China has deepened fears of a recession, while the so-called yield curve inversion, a bond market phenomenon that's historically predictive of an economic downturn, also intensified the concerns. Many notable investors and economists including Jeffrey Gundlach and David Rosenberg have recently warned of heightened recession risks.
https://www.shtfplan.com/forecasting/david-rosenberg-even-if-the-fed-cuts-rates-to-0-a-recession-will-hit-in-12-months_09232019
"Who knows what will happen with Brexit, what will happen in the EU, and what will happen between the U.S. and China," said another survey respondent, a CEO of a single-family office in Europe. "There are so many open questions, and this could have a dramatic impact on the market. In general, we think we have reached our peak," the respondent added.
To protect your personal wealth, you could begin thinking and acting like the wealthy.  It appears that they are looking into the future and preparing for the worse before things can too ugly.
In Michael Snyder's book Get Prepared Now!: Why A Great Crisis Is Coming & How You Can Survive It
, he and coauthor Barbara Fix will detail how to get ready for a dire economic crisis. Topics include looming economic collapse, Ebola, drought and increasing weather-related disasters, our extremely vulnerable power grid, civil unrest, and practical steps for storing food and supplies that you will need.  Get Prepared Now! walks readers through survival in a short-term or protracted crisis whether in the city or the country with budget-friendly advice.