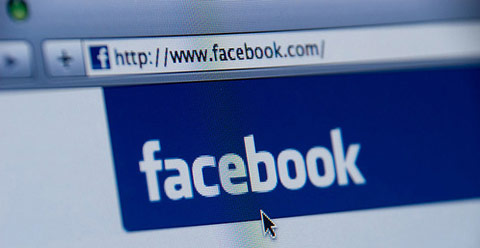 The question has become "who broke the internet?" But what we should be asking is if this is a part of the overall agenda and the master plan and if not, is this a test?
Facebook and WhatsApp both went down yesterday. Afterward, Zoom, Snapchat, and Southwest Airlines also followed suit. The glitches even affected a number of popular social media platforms – among them Twitter, Reddit, Facebook, Instagram, and SnapChat – other more significant institutions also faced major tech issues on Monday, such as Bank of America, Southwest Airlines, the professional networking site LinkedIn and the cryptocurrency exchange Coinbase, all according to outage tracker DownDetector.
User reports indicate Twitter is having problems since 12:41 PM EDT. https://t.co/qqqwagygy9 RT if you're also having problems #Twitterdown

— Downdetector (@downdetector) October 4, 2021
Dowdetector, the tracking website, noted that the problems at Facebook marked the "largest outage we've ever seen on DownDetector," with more than "10.6 million problem reports from all over the globe." However, the platform and Facebook-owned Instagram appear to have come back to life since, having been down for around six hours, according to a report by RT.
Many are blaming the uptick in those who work from home for the outages.  But working from home is nothing new and in fact, the number of people working for home has dwindled as the ruling has "allowed" many to return to work. Critical thinking is still necessary.  This seems like a test for something coming.
Facebook, Instagram, WhatsApp, a whole host of other social media platforms, and now Bank of America have had their systems go down…

Isn't this how Skynet became self-aware?#kidding #onlykindakidding

— Danny Martinez (@D_Mart83) October 4, 2021
It remains unclear exactly what caused the widespread outages on Monday, though a Facebook employee who declined to be named told NBC the company faced a DNS [Domain Name System] problem, referring to a 'phone book'-like system used to look up individual websites. The employee added that there is "no reason at this point to suspect anything malicious," but the outage nonetheless affected "pretty much everything" at Facebook before the issue was resolved later on Monday evening. The six-hour outage reportedly cost the platform a cool $6 billion. –RT
There appears to be a "resolution" as these sites come back up, but it's also important to be ready and preapred to not have internet or instant communication using the internet, just in case.  If you haven't done a technology detox in a long time, now might be a good time.  Stay alert and remain aware.  Things are getting more stange, and continue to build up.
Technology Detox: The Health Benefits of Unplugging & Unwinding
Simple Ways To Beat Technology: Don't Let Your Smartphone Steal Your Health!