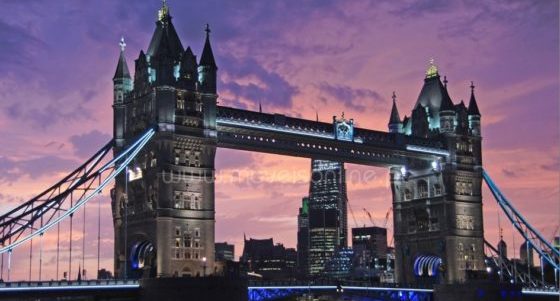 A 78-year-old homeowner in London has been arrested for murdering an armed burglar who attempted to steal from the older man.  The burglar was stabbed in the homeowner's kitchen as a second thief fled, and later died at the hospital.
As violence surges across the pond in London, homeowners have had to take the defense of their lives and property into their own hands – but the UK government is punishing them for it. According to The Daily Mail, a 78-year-old homeowner has been arrested by murder detectives after clashing with a suspected burglar who later died from a stab wound.
Someone should tell those in the governments violating basic fundamental human rights that self-defense is one of those basic human rights.
"What's scary about London is the randomness of the crime," said Jacob Whittingham, charity head of programs for Fight for Peace. "With young people in London, you have no idea if and when you may be the victim of a violent crime — that's why they feel the need to carry weapons."  

Not to mention self-defense is a basic human right. Those who understand self-preservation want the best and most effective tool at hand to save their life. and those in the UK are being denied that fundamental right by the very law the government promised would protect them. –SHTFPlan.com
The police were called to a residential street in the suburb of Hither Green in the south-east London in the early hours of this morning after the pensioner reportedly found two men inside his home.  It was understood that the homeowner had been forced into his kitchen by a burglar armed with a screwdriver, where a struggle ensued. That struggle left one of the intruders bleeding from injuries to his upper body. The suspected burglar, who was 38-year-old, was rushed to hospital but later died. The 78-year-old homeowner was initially detained on suspicion of causing grievous bodily harm but was later arrested on suspicion of murder.
The break-in comes amid a surge in violence in the capital, with 49 people already dead from violent attacks in London in 2018. Last night's death brings the toll to 50, as London's violence surpasses New York City's in a country where self-defense has been declared criminal.
People in London have begun to question the government's actions in arresting the homeowner for defending his life and property. Neighbor Clem Williams, who has lived on the road for 20 years seemed confused over the man's arrest. "Why were the men at his house? The man has a right to defend his home. They should let him go," Williams said.
Police are still trying to track down the second burglar who was thought to have fled the home when the homeowner stabbed the first criminal. "It's a very quiet road, normally we do not get police incidents down this road," Williams said. "There are a lot of older people on this road so I was quite surprised to hear about. I've been here 20 years and most people get on with others 'round here."