This article was originally published by Ethan Huff at Natural News.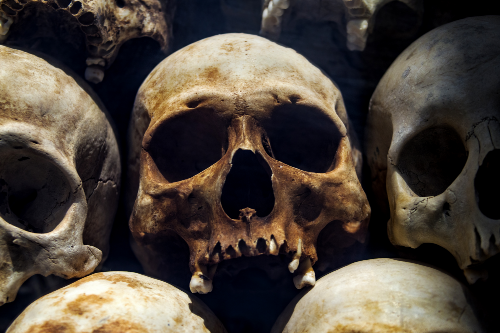 The OneAmerica insurance company is reporting a major uptick in death claims ever since Wuhan coronavirus (Covid-19) vaccines were introduced under Operation Warp Speed.
The Indianapolis-based company, which has been around since 1877, says that the death rate is up 40 percent compared to pre-plandemic levels. And these deaths are occurring in working-age people, just to be clear, between the ages of 18 and 64.
"We are seeing, right now, the highest death rates we have seen in the history of this business – not just at OneAmerica," confirmed company CEO Scott Davison about this industry-wide trend.
"The data is consistent across every player in that business."
Dr. Robert Malone, M.D., M.S., the inventor of the mRNA (messenger) technology used in Fauci Flu shots, says he was shocked to receive an email about OneAmerica's announcement from a stock analyst colleague of his.
"This headline is a nuclear truth bomb masquerading as an insurance agent's dry manila envelope full of actuarial tables," Malone writes, pointing to the headline that stated:
"Indiana life insurance CEO says deaths are up 40% among people ages 18-64".
Big Pharma working with Big Tech to cover up 100,000 excess deaths per MONTH from covid jabs
Up until now, Malone has taken a more conservative approach to the plandemic. He knew for a while that the jabs were a bad idea, but he stopped short of calling the whole thing a conspiracy.
All of that quickly changed, however, after Malone got banned from Twitter simply for telling the truth.
After losing access to his more than 500,000 followers, Malone came to the shocking realization that this is not only a conspiracy but one that involves more than just Big Pharma. Big Tech is also involved and is working overtime to cover up the fact that nearly 100,000 excess deaths are now occurring per month, thanks to the injections.
Be sure to also check out the following "Situation Update" with Mike Adams, the Health Ranger, who dives deep into the scandal from his own unique perspective: