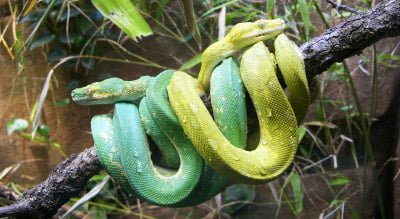 Karl Denninger of the Market Ticker says that the republicans learned nothing from the recent Massachusetts election:
Bankruptcy "reform", that left the common man chained to his debts, while big banks and other corporations use the bankruptcy court as a "get out of debt free" pass issuance device?  That was a Republican bill.

Removal of the leverage limits from the investment banks, without which the housing bubble would have been stopped dead in 2004?  That was a Republican (Paulson) going to a Republican SEC.

A Department of Justice that sued states to prevent them from enforcing anti-predatory lending laws and those that curbed (or outright banned) stated income and other "liars" products?  That was a Republican Administration that did that, at the direction of George W. Bush.

Let's not kid ourselves: The looting is bipartisan and so is the responsibility.

—

But now The Republicans are threatening to completely misread the message of Massachusetts and wind up literally destroyed, where Massachusetts gave them the opportunity to take back The House and Senate, becoming the majority party for the next 20 or more years.

Sadly, The Republicans learned nothing from the message in these special elections, of which Massachusetts was just the last.  These folks seem to think that the people will tolerate the bankster bailouts, bankster bonuses and the raw theft and scams embedded through our so-called "financial system" – and that the system will both remain stable and not collapse anew if they do not fix it.
Mr. Denninger is right in that the republicans didn't win in Massachusetts because the voters agreed with their party platform. Republicans won because the voters were sick of the direction Washington was going. Massachusettensians knew, instinctively, that having a completely unchecked Legislative and Executive branch was the problem, and they acted to correct it.
As I pointed out in DC, Are You Listening? The American People Have Roared!, I suspect the republicans still will not get it:
In 2008, when the system collapsed, it was John McCain and Barrack Obama who suspended their campaigns to return to Washington to save the country from economic meltdown. Even when 90% of the people were calling, e-mailing and writing their representatives opposing the legislation, none of them got it, and moved forward with passing a $700 Billion bailout for too-big-to-fail institutions.

They didn't get it then, and considering that the faces in DC haven't changed all that much in the last decade, chances are, they don't get it now.

A third party movement for 2012 has been forecast by Trend Research founder Gerald Celente. As of this moment, the movement is in its infancy. Much of America is still leaning either left or right, red or blue, republican or democrat.

The 2010 election, which will likely end with a bludgeoning of the democrat party, will leave it up to the republicans. If by early 2012 the American people don't see real change they can believe in, the republicans will have set themselves up for an ousting similar to that of their political rivals.
It's not that I have a problem with conservative ideas. It's that conservatives often talk a big game of balanced budgets, tax cuts and individual liberty, while they continue to institute socialist policies and dismantle the very foundation of America. The conservative ideology meshes well with many of my personal views, but republicans in action are anything but conservative.
I have no illusions about the Republican party, and frankly, the republican politicians in DC are just as dirty as the democrats. These people that are supposed to represent us, each individual American, have been bought and paid for by lobbyists, special interests and political promises.
As Tom of the North pointed out in his recent essay The Cardboard Manifesto, Americans aren't upset at just democrats or just republicans. They are upset at the culture in Washington, regardless of the party associations of Congressional members:
Whereas we recognize that the current National System does usurp State & Individual Rights, is ridden with corruption, deceit, malfeasance & mismanagement, and by that has effectively caused the current Economic Depression and perhaps irreparably damaged our Nation's future, the Economically Depressed Legal Citizens of the United States of America strongly express our rejection of such circumstances and announce our Assembly In Opposition to those systems, entities and individuals whose existence & actions result in our Continued & Increasing Economic Depression.
Over the course of the last century, both parties have held the Presidency and Congress, yet the system continues to rip away individual liberties, and in recent decades it has accelerated, with republicans and democrats to blame equally.
We can continue to play these games with eachother and blame Bush, or Clinton, or Bush, or Obama, but we'd be much better of admitting that all of these Presidents, as well as the Congressional leaders who have served (if you can call it that) are to blame. Moreover, we should take a look in the mirror and admit to ourselves that we've been bamboozled, and we voted these people into office, thus the ultimate blame falls not on the politicians, but on ourselves.
Until we get away from this idea of one party vs. another, and continue to argue our positions in the context of republican and democrat, we will not move forward. It will be more of the same, regardless of which party controls what.