This article was originally published by JD Heyes at NaturalNews.com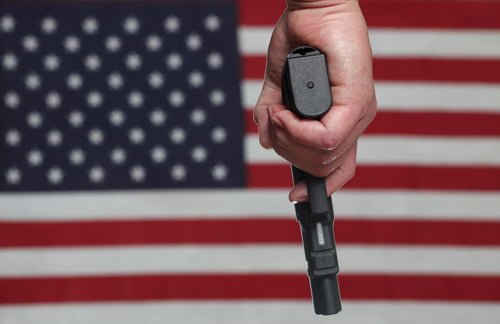 Leftists who have lost all ability to be rational due to advanced stages of Trump Derangement Syndrome took to Twitter — as usual — to denounce the Covington Catholic High kids wearing MAGA hats after scores of mainstream media (MSM) outlets falsely reported they harassed a Native American elder named Nathan Phillips.
Subsequent reporting and videos posted to social media correctly documented the fact that the Kentucky students who were in Washington, D.C., for the annual March for Life demonstration did not confront Phillips, but rather he confronted them.
By then, however, the fake version of events had spread like wildfire, triggering perpetually offended Lefties who still can't accept POTUS Trump's election victory. But rather than merely spew their usual vitriolic trash, many of them actually made threats against the students, despite the fact that they had done nothing wrong. (Related: Catholic leaders dump all over their own youth to appease the lunatic Left… the truth no longer matters to the Church.)
The threats reached such a volume and level that Kenton County (Kentucky) prosecutor Rob Sanders felt the need to intervene. 
Arming teachers is a more practical solution
"We've got multiple investigations into numerous, numerous threats," he told local media earlier this week.
"There's probably a dozen law enforcement agencies, if not more involved in this — it's growing, it's spreading, there are other jurisdictions now involved in this," Sanders. 
Specifically, the violation is "terroristic threatening," Sanders said which, in his state, "is a felony offense punishable by one to five years in prison" when such threats are directed towards "an educational institution."
These are not simply people tweeting "nasty things," he added. They're making bona fide threats and that's a problem.
These threats, by the way, come on the heels of a recommendation from a commission in Parkland, Fla. — site of the horrific Marjory Stoneman Douglas school shootings about a year ago — that teachers be allowed to carry concealed weapons on campus. 
While it's good that Sanders and other law enforcement officials in Kentucky are being proactive in probing Leftists making unhinged threats against Covington students, this is yet another opportunity to push an idea whose time has, unfortunately, come. We can no longer trust that idiots won't be idiots, especially at a time when rational thinking on the Left is at a premium.
Read more about how school shootings and other incidents of mass murder at Shootings.news. 
Sources include: