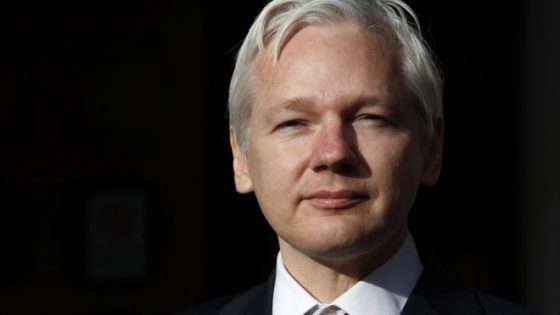 Wikileaks founder Julian Assange says that he can prove that the Russian election meddling narrative pushed by Democrats for almost a year now, is completely false. And he's willing to turn over all evidence, in exchange for a pardon.
Most of already knew that the Russian narrative was nothing more than evidence-less propaganda. But Julian Assange says that he can prove it and all he wants is a pardon in return. As of Saturday, it appeared that president Donald Trump hadn't heard of Assange's deal.
Wikileaks Founder Ready to Provide Evidence Russian Collusion is False: https://t.co/YInCxl0NMw via @YouTube

— One America News (@OANN) September 27, 2017
According to PJ Media, Representative Dana Rohrabacher, a Republican from California, told The Daily Caller that Trump is being blocked from knowing about the potential deal with Assange. "I think the president's answer indicates that there is a wall around him that is being created by people who do not want to expose this fraud that there was collusion between our intelligence community and the leaders of the Democratic Party," Rohrabacher said.
Rohrabacher spoke to chief-of-staff John Kelly two weeks ago about the potential deal with Assange. The Wall Street Journal reported that Kelly told Rohrabacher to bring the information to the intelligence community. "This would have to be a cooperative effort between his own staff and the leadership in the intelligence communities to try to prevent the president from making the decision as to whether or not he wants to take the steps necessary to expose this horrendous lie that was shoved down the American people's throats so incredibly earlier this year," Rohrabacher said. Rohrabacher called the collusion narrative "a massive propaganda campaign" and "historic con job" meant to conceal the ideological conspiracy between the intelligence community and the Democrat party.
There still hasn't been any word on whether or not Trump will take this new idea into consideration. Skeptics say that Assange should have offered this evidence months ago to stop the bleeding of the Russian narrative before it even began. No one knows what this evidence looks like nor where Assange happened to come across it.