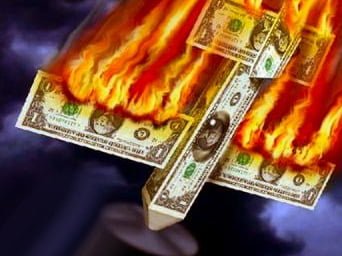 JP Morgan's senior analysts, Marko Kolanovic, has come out with what he thinks the next financial crisis is going to look like. Kolanovic explained his prediction and reasoning in a report issued earlier this month, in which he believes a precipitous decline in stocks could cause the Great Liquidity Crisis.
According to Kolanovic, as reported by Forbes, the rise of passive investing and algorithmic trading could create the backdrop for a substantial stock market drop. Then we would experience severe stock price declines, lightning fast machine selling, and some aggressive action by central banks.
The approximately $2 trillion shift from active to passive investing has removed individual buyers who can buy the market after significant price declines.

According to Kolanovic, 90% of daily trading in the stock market is from index and quant funds. Quant funds, he writes, are programmed to sell market weakness – rather than analyze fundamental valuation, for example.

Similarly, electronic trading desks tend to sell when the market falls, which removes additional liquidity from the market. –Forbes
Kolanovic did say that it isn't possible to pinpoint exactly when the next financial crisis will occur, but he also added that he sees no reason for a massive problem until the second half of 2019. He did warn, however, that massive amounts of consumer debt will compound an already delicate problem.
United States consumers collectively hold more than $1 trillion in each of mortgage debt, student loan debt, and credit card debt.  Those numbers are staggering.  According to the latest student loan debt statistics from Make Lemonade, there are over 44 million borrowers who collectively owe $1.5 trillion in student loan debt. This now makes student loan debt the second highest consumer debt category – second only to mortgages.
That debt means that any small uptick in interest rates could result in the default of bills, exasperating the crisis.
"It is all about taking money from us and transferring it into government pockets. And then, taking money from government pockets, and transferring it into the hands of the elite. It's a game that's been going on for generations and its time for the humanity to say that 'enough is enough'." -Epic Economist
Kolanovic's warnings sound like those of many others. The coming financial crisis will be brutal and unavoidable.  All we can do is take measure to make sure our assets are protected and be aware of the small changes in the market that will signify the crash is oncoming.