While disasters and emergencies may bring out the worst in people struggling to survive and acquire resources, there are still heroes out there willing to risk their lives for others.
Several tornadoes over the weekend devastated North Texas towns and caused extreme weather conditions in the region, including flash flooding. As one man attempted to avoid a tornado, his truck flipped over and was partially submerged in the raging flood waters with his two young children strapped into their safety seats.
Passing motorists saw the incident unfold and selflessly rushed to their aid.
The following video captured the potentially deadly, highly stressful moment when numerous motorists jumped into action:
Rescue workers immediately administered CPR after they kids were taken out of the vehicle.
The children's' father, Phillip Ocheltree, updated the public via his Facebook account and both the baby and his toddler are recovering: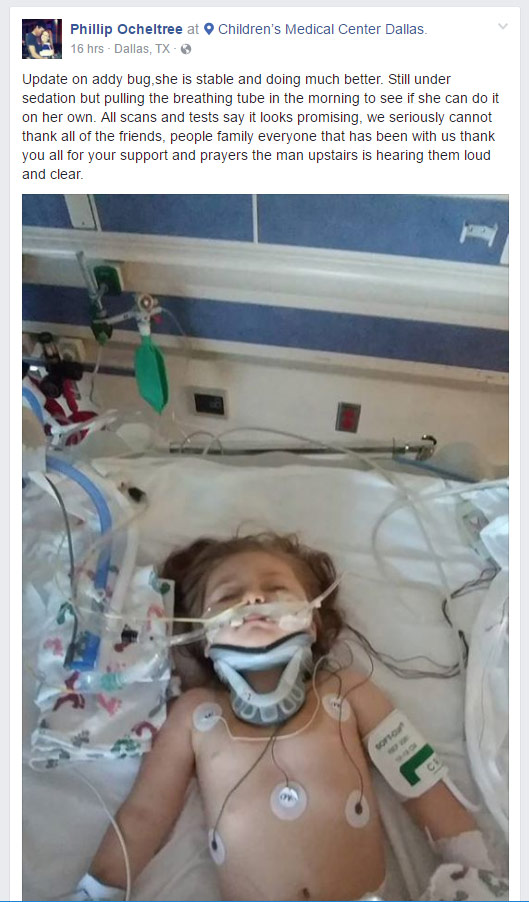 Related: 10 Selfless Acts Amid Terrible Tragedies That Will Blow Your Mind: "We're Capable Of Immeasurable Acts Of Compassion And Altruism"