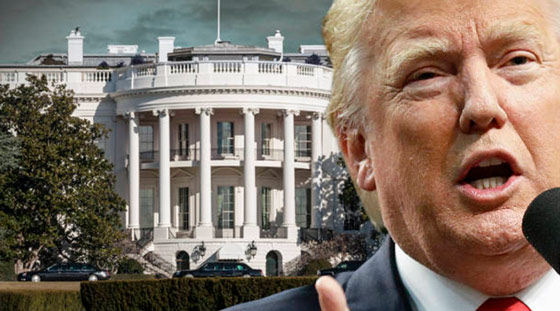 The infamous "bond king", Jeffrey Gundlach says he thinks it's not only possible that president Donald Trump will drop out of the presidential race, but that he may not even run.  Gundlach says it will all depend on the economy and if it tanks before the 2020 reelection, Trump won't even bother trying to win.
"I am not even sure he's going to really run," the DoubleLine Capital chief executive told Fox Business's Neil Cavuto during an interview Wednesday. "If the economy goes into recession and he can't pull out by removing the tariffs, there's very little for him to run on." And there is a mountain of growing evidence that the economy is going into a recession and that the tariffs have been financially disastrous for Americans. 
https://www.shtfplan.com/headline-news/evidence-that-the-u-s-economy-could-be-plunging-into-a-very-deep-recession-is-rapidly-mounting_06182019
Citing historical precedent, Gundlach noted: "Lyndon Johnson ran for a while too and then pulled out because of the war problems. Things can change."
Just last week, Gundlach predicted a 40% to 50% chance of a U.S. recession within the next six months and a 65% chance of a recession in the next 12 months. And that's exactly what he says Trump's reelection hangs on.  While we agree Trump will have a hard time getting reelected as more people experience financial pain of his tariffs and an economic downturn, he does have a strong base; one we'd wager is going to be tough to crack. People have been loyal to Trump in spite of his policy mistakes and gun control, so Gundlach could be wrong on this one.
Trump is seen as "patriotic" and a "real American" which voters on the right and those more in the middle tend to lean towards. Whether Trump is a patriot or not matters little; perception is often all that counts when it comes to voting.
https://www.shtfplan.com/headline-news/trumps-obsession-with-tariffs-is-a-disaster-for-the-economy_06132019
Trump kicked off his re-election campaign with a rally Tuesday night in Orlando, Florida.  If the economy holds out and the stock market keeps gaining, Trump will win reelection in spite of the other grim data.
There are plenty of articles out there explaining why Trump will lose reelection, and saying the economic growth is not the president's doing. However, they are quick to say that a recession is all Trump's fault as many people ignore reality and focus on the menial surface numbers.