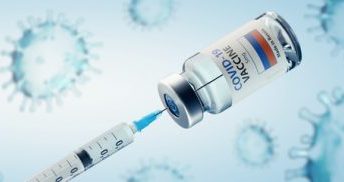 Japan has the goal of "vaccinating" all people over the age of 65 with experimental gene therapies in advance of the Tokyo Olympics.  To achieve their goal, the nation has opened two mass vaccination sites.
According to the Japan Times, doctors will be able to vaccinate up to 10,000 people per day in a venue in Tokyo, and up to 5,000 per day in Osaka. The centers, run by Japan's Self-Defense Forces, will be open every day for three months as Japan hopes to vaccinate all people over 65 by the end of July.
The mass vaccination centers will be using the Moderna vaccine, which was approved by the government on Friday. Before then, Japan was inoculating people with the Pfizer/BioNTech "vaccine." The emergency use of the AstraZeneca/Oxford vaccine also got the green light late last week.
COVID-19 mRNA Shots Are Legally Not Vaccines
Prime Minister Yoshihide Suga said earlier this month that he wants to ramp up immunization to 1 million shots administered per day, which would roughly mean tripling the current pace, according to Japanese media reports.

Taro Kono, a government minister in charge of the vaccination campaign, blamed the country's regulator for the slow vaccine rollout. "Even though we are in a state of crisis, we're still using the same rules to approve vaccines that we do under normal times," he told TBS TV channel last week. -RT
And even that process for "normal times" should be questioned, considering how long the flu vaccine has been around and based on the fact that we still have the flu. Or we did until COVID surfaced:
They Admit It: The Flu Has Disappeared Now That COVID Is Here
Be ready. It's coming any time:
Medical Journal: Get The COVID-19 Vaccine, Or Be Punished HARSHLY