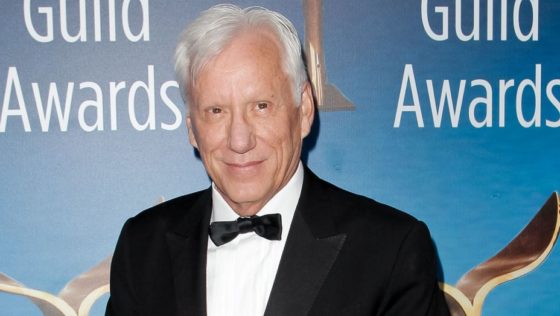 Actor James Woods has bashed Twitter's CEO after he was banned from the social media platform for not towing the socialist line. Woods was banned from Twitter for a tweet he sent out months ago, and he's taking aim at those who are following in the footsteps of the Nazis and threatening the free speech others.
Woods is refusing to delete the tweet that got him banned: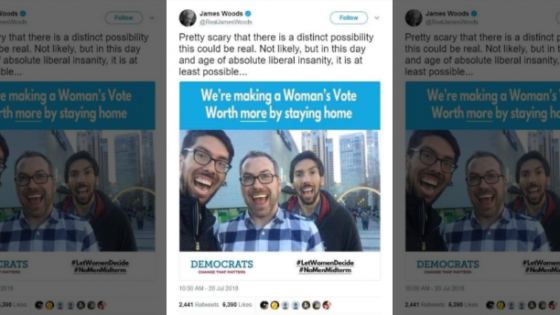 In the tweet, Woods admits that it is "not likely" that the meme could be real, but Twitter banned him anyway citing the potential to affect the outcome of an election.
"The irony is, Twitter accused me of affecting the political process, when in fact, their banning of me is the truly egregious interference," Woods said, according to Fox News. "Because now, having your voice smothered is much more disturbing than having your vocal chords slit. If you want to kill my free speech, man up and slit my throat with a knife, don't smother me with a pillow."
The email from Twitter said Woods can use his account again if he deletes the tweet but would he would be suspended from the social media platform permanently if there are repeated abuses. Woods told The Associated Press Sunday he interpreted the message to mean he'll be allowed back on Twitter only if he decides to to say what Twitter wants him to say.
"Free speech is free speech — it's not Jack Dorsey's version of free speech," Woods said, referring to Twitter Chief Executive Jack Dorsey.
Jimmy speaks. #FreeJamesWoods

"This is not about a celebrity being muzzled. This is about an American being silenced — one tweet at a time." https://t.co/rHF4FL5D3I

— Sara Miller (@Millerita) September 23, 2018
Woods said if he deletes the tweet, it would force him to watch his step with everything he says in the future, chilling free speech, and so he refuses to do so. In response, the tweet has been making its rounds on Twitter after Sara Miller, Woods' girlfriend retweeted it so far, it's been retweeted over 14,000 times since Sunday.
This is the tweet @RealJamesWoods was locked for.

Wouldn't it be ironic if the "Streisand Effect" kicked in and it was retweeted 10,000 times?

Retweet at your peril. @jack is watching… ?#FREEJAMESWOODS pic.twitter.com/eIZpGkOk6A

— Sara Miller (@Millerita) September 21, 2018
Miller also tweeted the email Woods sent detailing the reason he was banned.
For those asking, Jimmy sent out this email to his friends today. He hasn't made any press statements, this expresses his feelings on the matter. #FreeJamesWoods @RealJamesWoods pic.twitter.com/6y1kvKhgVX

— Sara Miller (@Millerita) September 23, 2018
Woods told AFP that he wants open discourse and called the situation a dangerous one for free speech. "I wish this were about an unknown Twitter user so that I could be even more passionate about it," Woods said. "This is not about a celebrity being muzzled. This is about an American being silenced — one tweet at a time."