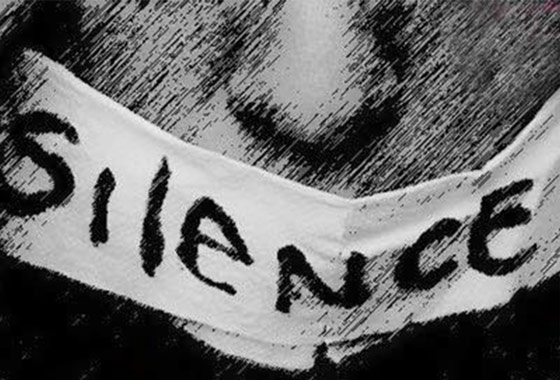 The Richmond Early College High School near Rockingham, North Carolina has seized this year's yearbooks after school administrators received complaints about controversial quotes included by some students.
The yearbooks, like most others, featured photos of graduating seniors and included personal quotes from each student. According to reports, numerous students included inappropriate comments, one of which was apparently a reference to President Trump with the quote, "build that wall."
All of the yearbooks that had been distributed at the Richmond Early College High School near Rockingham have been taken back by the school after some senior quotes were deemed controversial, the school system says.

Graduating students at the 10-year-old school, which has 259 students, were allowed to share a quote under their picture in the yearbook. After the book was published, officials in the school and district administration found several of the quotes inappropriate, including one credited to President Trump, said district spokeswoman Ashley-Michelle Thublin.

…

None of the students were disciplined for the quotes, Thublin said. The school and district administration felt several of the quotes submitted by students were inappropriate, Thublin said.

Specific examples were not provided.
…

"As a district, we do not and will not tolerate inappropriate conduct toward any of our students," the school district's post said. "In each situation, our goal is to provide for the well-being of all of our students and prevent recurrences of inappropriate conduct."

Source: Sac Bee
The school responded to the incident on Facebook:
No additional "inappropriate" quotes and comments have been shared.
Users on social media immediately highlighted the fact that a high school was censoring the free speech of students simply because it was deemed offensive to some students:
To be clear, no threats of violence have been reported by the quotes. No "bad" language was used. It was simply students with political opinions.
In previous reports we've noted that it is now inappropriate to engage in a variety of traditionally American activities, such as wearing red, white and blue, demanding that teachers know how to read, and even showing up to class on time.
This is tolerance in 2017 America.
Related:
It Is Now "BLATANT RACISM" To Wear Red, White And Blue
New York Drops "RACIST" Literacy Test For Teachurs: "An Outsized Percentage Of Black And Hispanic Candidates Were Failing The Test"
Denying Reality: University's Diversity Training Course Suggests That It's Racist to Expect Foreigners to Show up on Time
Wearing a Gadsden Flag May Be Racist: "Expect To Be Eyed With Suspicion By Your Boss"