This report was originally published by Tyler Durden at Zero Hedge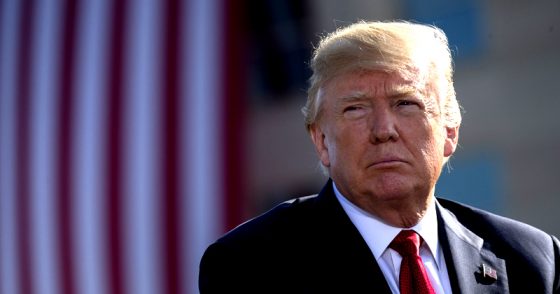 While much of what Trump is announcing today has already been leaked, here are the details of the import tariffs Donald Trump formally adopted on steel and aluminium imports which allow US allies to negotiate and apply for exemptions, a sign of the growing concern that the president was alienating America's closest international partners, and that 2 of the 4 largest foreign suppliers of steel will be exempt.
The tariffs will come into force within 15 days and are expected to draw retaliation from the EU and other steel producers and heighten fears of a descent into a trade war.
Here are the highlights from Reuters:
TRUMP TO ANNOUNCE ON THURSDAY IMPORT TARIFFS OF 25 PCT ON STEEL, 10 PCT ON ALUMINUM STARTING IN 15 DAYS -SENIOR ADMINISTRATION OFFICIAL
U.S. OFFICIAL SAYS CANADA AND MEXICO TO BE EXEMPTED FROM TARIFFS FOR UNDETERMINED PERIOD; CONTINUATION OF EXEMPTION DEPENDS IN PART ON PROGRESS IN NAFTA TALKS
TRUMP'S TARIFF PROCLAMATIONS TO INCLUDE PROVISION TO CONSIDER 'ALTERNATIVE WAYS' TO ADDRESS THREAT TO U.S. NATIONAL SECURITY CAUSED BY OTHER NATIONS' STEEL, ALUMINUM EXPORTS -OFFICIAL –
U.S. TRADE REPRESENTATIVE LIGHTHIZER TO HANDLE DISCUSSIONS WITH OTHER COUNTRIES ON ALTERNATIVE REMEDIES TO 'FLEXIBLY MODIFY' TARIFF PROCLAMATIONS -OFFICIAL
MAY HAVE TO RAISE TARIFFS ON OTHER COUNTRIES IF CANADA, MEXICO EXCLUDED; CAPACITY USE TARGETS MUST BE MAINTAINED -OFFICIAL
TRUMP OFFICIAL DECLINED TO SPECIFY ALTERNATIVES THAT OTHER COUNTRIES COULD SEEK TO AVOID STEEL, ALUMINUM TARIFFS
And the details, from Bloomberg:
Steel tariff to be set at 25%, aluminum at 10%
Beyond that, proclamations almost identical
To take effect in 15 days
Official says may have to raise tariffs modestly on everyone else if Canada, Mexico excluded long-term; adds document flexible enough to allow that
On exclusions:
Canada, Mexico will be specifically exempted from both tariffs initially

Trump has linked the exemptions to Nafta talks ongoing; exemption isn't open-ended, official says

For other countries, will have ability to modify order owing to national security

European countries and others could be able to request exclusion
On economic impact:
White House official says there will be no significant downstream price effects, and thus no significant downstream job effects

Expectation counters multiple statements and prognostications from several companies and industry groups that use steel and aluminum, as well as lawmakers representing them, who have warned the tariffs will harm their businesses or industries

Only job effects White House sees are positive ones in U.S. steel, aluminum industries: official
Says process extremely, carefully well vetted
In short, tariffs but with notable exemptions, which begs the question: why did Gary Cohn quit again?