This article was originally published at Zero Hedge.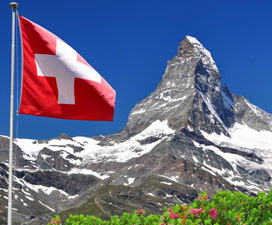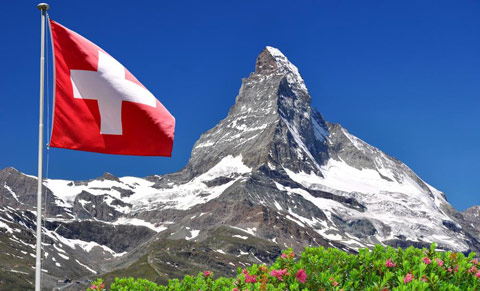 It would appear the people of Switzerland have been listening to their military leaders. Having recently been warned by the Swiss army chief of growing social unrest, SwissInfo reports applications for gun permits in Switzerland increased by 20% between 2014 and 2015, according to a survey conducted in 12 cantons. But while the army proposes "arm yourselves," Swiss crime prevention officials warn against the false sense of security that guns bring.
Whereas in 2011 numerous people in Switzerland voluntarily gave up their firearms, today more and more people are purchasing guns.
Swiss army chief André Blattmann warned, "The threat of terror is rising, hybrid wars are being fought around the globe; the economic outlook is gloomy and the resulting migration flows of displaced persons and refugees have assumed unforeseen dimensions," adding that "Social unrest can not be ruled out."
He further recalled the situation around the two world wars in the last century and advised the people of Switzerland to arm themselves…
And, as SwissInfo reports, it appears they have…
Applications for gun permits in Switzerland increased by 20% between 2014 and 2015, according to a survey conducted in 12 cantons by Swiss public television, SRF.

The survey, published on Wednesday, showed that in the 12 (out of 26) cantons surveyed, theSwiss are increasingly interested in purchasing pistols, rifles and other firearms for private use.

The greatest increase – more than 70% – was measured in canton Vaud, with more than 4,200 applications in 2015, compared with 2,427 in 2014.

There is a general climate of uncertainty and an increased fear of intruders, said Pierre-Olivier Gaudard, head of crime prevention for canton Vaud.
But Martin Boess, director of Swiss crime prevention, warned against the false sense of security that guns bring.
"When there are more guns in circulation, there is a greater danger for society," he said in an interview on the 10 vor 10 news programme. "That's shown by experience in places like the United States. When there are more guns, there are more accidents with guns."

In Switzerland, with more than 8 million inhabitants, there are about 2.5 million legal weapons, around half of which are used for Swiss military service.
And while the Swiss go about their legal business of arming themselves, President Obama is preparing to unleash another weapon – the executive order – to enact gun-control legislation.
Facing stiff resistance to gun-control legislation in Congress, Mr. Obama has signaled that he plans to act on his own. The president has directed administration officials to explore any steps he could take on guns without lawmakers' help, and he said in his weekly address that he would sit down with Ms. Lynch on Monday "to discuss our options."

"I get too many letters from parents, and teachers, and kids to sit around and do nothing," Mr. Obama said in the address, which was released Friday morning.

Gun-control advocates who are familiar with the White House's plans say Mr. Obama could lay out multiple executive actions as soon as next week, and administration officials have confirmed that recommendations for the president are nearing completion.

White House spokesman Eric Schultz said Mr. Obama asked his team to "scrub existing legal authorities" and assess actions that could be taken administratively.
Free-dom indeed.