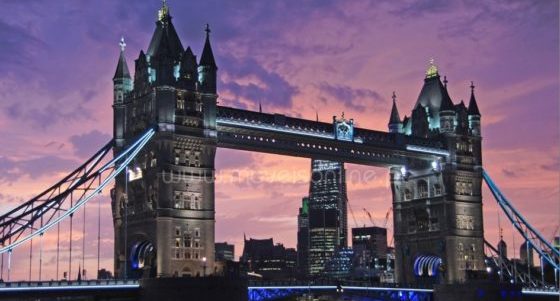 In a nation that's a gigantic gun-free zone, stabbings have surged to the point that the capital has surpassed the murder rate of New York City.  The British city's surge in violent stabbings has seen the murder rate also spike as citizens have been denied the right to defend themselves from attacks.
A massive decline in crime has helped to transform New York City, where London is facing the opposite effect. The total number of murders in London has fluctuated over the years, but it's risen by 38 percent since 2014. And now, deadly stabbings in England and Wales are now at their highest levels since 2011, rising by 12 percent in the year ending December 2017.
In 1990, of 2,245 people were murdered. Last year, however, that number dropped nearly 90 percent to 290 murders. The Sunday Times reported 15 people were murdered in London in February while 14 were murdered in New York City. Both cities are very diverse with large populations. London has over 8.7 million residents and New York City has about 8.5 million.
But the surge in stabbings hasn't stopped in London. The numbers for March have come in, and they also show London as surpassing New York in murders. In March, according to the British publication, there had been 22 killings in London versus 21 in New York.
According to Fox News, Metropolitan Police Commissioner Cressida Dick said websites and mobile phone applications such as YouTube, Snapchat, and Instagram were partially to blame for the increased bloodshed. However,  The Evening Standard reported that London's murder rate has grown by nearly 40 percent in just three years, NOT including deaths caused by terrorist attacks. 
"What's scary about London is the randomness of the crime," said Jacob Whittingham, charity head of programs for Fight for Peace. "With young people in London, you have no idea if and when you may be the victim of a violent crime — that's why they feel the need to carry weapons."  
Not to mention self-defense is a basic human right. Those who understand self-preservation want the best and most effective tool at hand to save their life. and those in the UK are being denied that fundamental right by the very law the government promised would protect them.