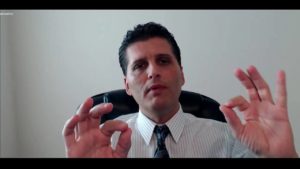 Gregory Mannarino has been telling it like it is for years. Now he's letting everyone know the truth: the war isn't between Russia and Ukraine, the "real war is against you!"
"Mortgage demand has now fallen 40%!" says Mannarino when discussing what he calls "interesting economic news." This is because of the rising interest rate environment. Mannarino then says that Biden's call for an $813 billion military budget while Congress wants to "expand" on that. This is not just happening in the United States but around the world. Militaries are gearing up for war, and we all know who is expected to fight and die in wars, and it isn't those who start them.
There are a lot of troop movements, and the world is likely positioning itself for another massive world war. More sanctions are taking place today which will do two things: "higher energy prices, higher food prices." They are going to make it increasingly difficult to afford to eat. "People, this is all being orchestrated! All of it! And as I've explained, forever, if you're a member of the middle class especially, you are DONE! You are TOAST! The war is on you! The war is really against you. " Mannarino explains.
It's been going on for a very long time, but it is finally overtly obvious. "People, the situation is what it is. And it's pretty simple to understand. The whole…the whole world is a stage, you know that. And it's more like a chessboard and pieces are being moved all over the place. And it's full of distractions, deceptions, and propaganda.  And our job is to look through it all."
Central banks are going to continue to inflate and make everyone's lives more difficult. The blame is all on Russia/Ukraine, and people are ignoring that the banks are deliberately ballooning the money supply an ballooning their balance sheets to cause these issues.
How Our Rulers Transformed Into "Debt-Based Parasites": A Repeating Tale of Societal Ruin
The Federal Reserve and ruling class will create wars, problems, and crises, so they can continue to inflate in order to keep their power. Their power comes from people's inability to understand that they are being controlled through a system of slavery that offers a thin veil of an illusion of freedom.
"You're under attack. And the war is against you." You haven't seen anything yet when it comes to energy prices and food prices. Prepare. This is going to be brutal if you don't have a way to beat the system.